Memorable wedding experience is one that usually comes around once in a lifetime. For many, it is a dream that they yearn for their whole life. The bachelorette party is when the bride to be can let her hair down with her bridesmaids and create memorable experiences. But what about giving gifts?
Do bridesmaids give gifts at bachelorette parties? It is a tradition for bridesmaids to give the bride a gift at her bachelorette party. Unlike the wedding present, the bachelorette party gift can be whimsical, creative, fun or sentimental as it is just for her. You don't have to necessarily think about the practicality of the gift.
This allows you to get really creative when it comes to gifting the bride and makes for a very interesting and memorable night. To give the ideal gift, you need to know what the bride's tastes are and the different things she's passionate about.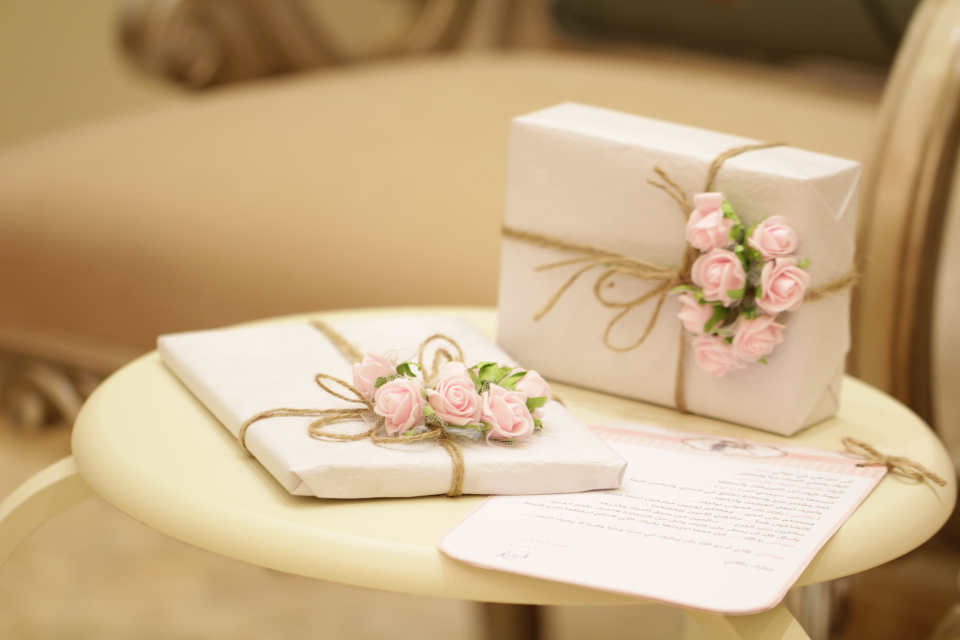 Finding the right bachelorette party gift
Finding the right bachelorette party gift might sound like a dreadful task especially when you want to make it as great as possible but you can simplify the process of finding one. Here are some ways in which you can do just that.
Time
When is the bachelorette party going down? Is it planned as an afternoon, evening or night event? Knowing the time in advance allows you to remove a ton of potential gift ideas from the equation and simplify the process.
Location
Is it going to be held at a relaxing spa, a cabin or a VIP lounge in a nightclub? The location of the bachelorette party can give you a few good ideas on an appropriate gift you can give.
Personality
This is perhaps the most important factor to look for when choosing a bachelorette party gift. The entire party is for the bride and the gift has to appeal to her personality. It could be anything from a gift card to a luxurious spa, a montage of all the good times or even a bottle for her favorite wine. It depends on how well you know the bride.
Types of bachelorette party gifts
To simplify the gift buying process, you can break it down to three main types of gifts. They are:
Traditional gifts
These are anything the bride can use in a practical or functional sense. They include wine bottles, beauty packages, lingerie, dresses, accessories, jewelry and so on.
Activity-Based gifts
You can also gift her an experience instead of an object. So if she always wanted to learn sailing or an art class, allow her to do just that.
Creative gifts
These often don't come with much monetary value but are worth their weight in gold when it comes to making the bride happy. These gifts also provide the utmost personal satisfaction.
Expectations and bachelorette party gifts
Some get stressed at the mere mention of throwing a bachelorette party. The first thing to remember is that a bachelorette party doesn't have to be the best party ever thrown for the bride. Unreasonably high expectations can ruin the party even before it starts. Instead, focus on what can make her happy and try to make the night as memorable for her as you can.
The same goes for gifts. The main point of having a bachelorette party is to create a memorable experience where the bride and her closest friends can bond and reminisce over the good old times. The quality of that experience doesn't depend on how big the party is or how crazy expensive the gift is. Don't get weighed down by lofty expectations.
Do bridesmaids have to give gifts for elopement weddings?
Generally, most elopements don't have a bachelorette party as everything is usually kept under wraps but some do invite their closest friends to the wedding and have small but memorable bachelorette parties. As eloping is meant to be an adventure-filled, one-of-a-kind experience, there is no reason why the bachelorette party should be one either.
Related questions
What gifts do you give at a bachelorette party?
It depends on the time, location and personality of the bride to be. If you consider these factors, the possibilities are endless. One way to make the bachelorette party memorable and special is to provide a really good experience as a gift instead of an object. Before you choose anything though, take some time and write down some of her passions. From there, you can start ideating about giving the ideal gift.
Should these gifts be expensive?
To say that gifts don't need to have monetary value to be seen as valuable is a lie. However, that doesn't mean that every gift should be measured on the scale of their costs. The ideal gift is always one that touches the heart of the receiver. Some people prefer expensive gifts whereas others tend to like gifts that have a lot of thought behind them. One really can't say that one type of gift is better than the other.
How creative can you get when choosing bachelorette party gifts?
The possibilities are endless if you go with the creative route. If the wedding is taking place in an exotic locale, you can gift the bride an experience she has never had and record it. She can then watch it in the future and relive those memories. If it's nearby, you can go for nostalgia and create a montage of the crazy adventures that all of you have been through.
Final word
A bachelorette party gift is only a small aspect of one of the most treasured experiences a woman can have. That doesn't make it any less important but there is no need to get stressed about it. The entire purpose of giving gifts in bachelorette parties is to provide a little bit of happiness to the bride. Try to make it as special as you can and all of you will have a cherished memory to remember for the rest of your life.
Header Photo © Annie Spratt / Unsplash