Giving tips at a wedding is common and considered a good gesture. Usually, the groom, the bride, and their families arrange the event and hence they are the ones who take the responsibility to perform tasks such as supervising the event and giving tips to the vendors. However, in many weddings, the couple gives tips to their wedding officiant as well. So, whether you are planning for your wedding anytime soon or are simply curious about this part, you must be wondering if you should tip a wedding officiant.
As a general rule, you may not be able to tip your wedding officiant directly if he or she is a member of the clergy. Alternatively, you can pay some extra donations to the church or the house of worship. If the officiant is a non-clergy, you can choose to tip him or her directly.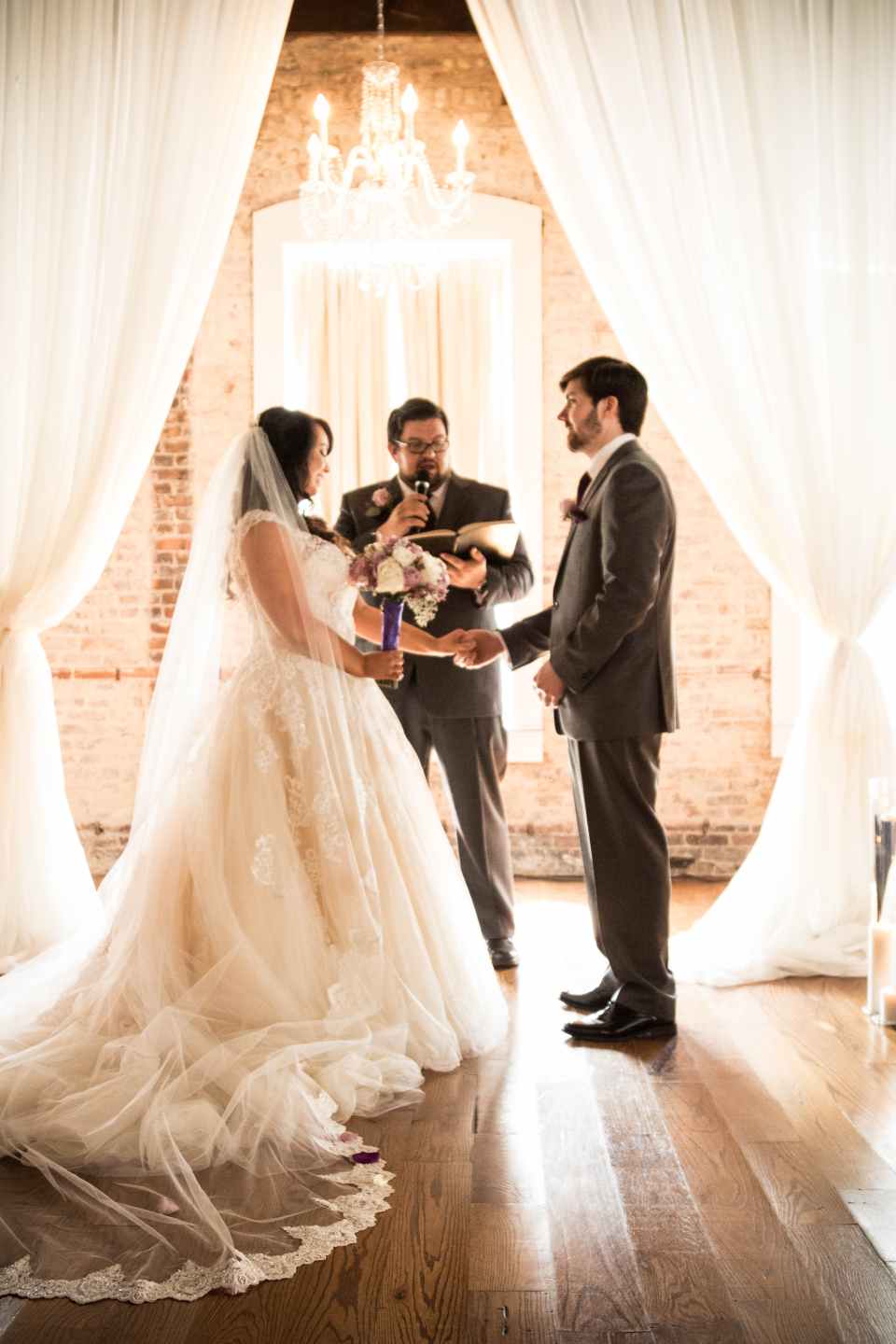 How much should I consider as a tip for the officiant at my wedding?
If your wedding officiant is not a member of the clergy, you can tip around $50-$100. The tip may vary depending upon the charge of your attendant and the time he or she has spent for your wedding. Usually, secular wedding attendants charge more in larger cities than the smaller ones.
If you plan for a simple wedding where you'll perform some basic rituals, the attendant may charge something between $200-$250. On the other hand, if you are planning for a full-fledged wedding where there will be multiple rituals before and on the wedding day such as custom written ceremony, optional rehearsal, and performing the wedding, the charges can go up to $500-$800. Hence, depending upon how much the attendant is charging, you need to pay the tip.
Who do people typically tip at a wedding?
Here is a list of the vendors whom people usually tip at weddings:
Officiant: Many couples consider giving tips to the celebrant or officiant who performs their wedding. A wedding officiant can be a member of the clergy, a legal official, or a secular wedding officiant. The tip is a sign of gratitude towards the service provided.
Caterer: The service fee, also known as gratuity, is usually included in the caterer's bill. However, if it's not included, many couples give a tip of $20-$30 but that's totally optional. The waitstaffs at weddings do not expect tips as they do in restaurants.
Photographer: Though it's not mandatory to pay tips to a wedding photographer, some couples get so inclined with them that they consider paying an amount of around $100 as a nice gesture. They also give tips of $50-$60 to the assistants.
Banquet manager: If a wedding takes place in a hotel or any lavish place, banquet managers take the charge of managing the overall food or catering service. Couples often consider giving them tips of around $100 as a nice gesture.
Bartender: Usually, bartending is included in the catering package, and gratuity is also included in the bill. In case it's not included, a bartender can be given tip for the excellent service he or she provides.
Musician: Be it the DJ or the ceremony musicians, they can be given some tips to show humble gratitude. However, if you are thinking of paying tips, make sure gratuity is not already included in the bill.
Makeup artist: At salons, 20 percent of the service bill is considered a tip. So, you can either include the tip in your bill or give it as an extra over the amount the makeup artist is charging.
Except for the above vendors, people also consider giving tips to the chauffers, valet attendants, florists, restroom attendants, wedding planners, stationers, and bakers.
Will it be rude if I do not tip wedding vendors?
Well, though it won't be rude because you are already paying for the services, giving tips is always appreciated among service providers. Tipping should be your choice because it's voluntary. There are some professionals who don't expect tips whereas there are others who may give you some amount of guilt for not giving tips. You should not bother with these things if you don't want to give tips to anyone.
I paid the event manager, photographer, and catering manager $100 as a tip because they did a really good job in making my event successful. All my guests were happy being a part of my wedding because of their service. As a sign of gratitude, I felt like giving these three professionals tips. However, whether you want to give tips or not, that's totally optional.
Related Questions:
Do couples tip wedding cake baker?
Some couples tip the wedding cake baker if the service is above and beyond what's expected. Since tipping is a nice gesture, it can be given to anyone including the wedding cake baker. However, instead of tipping the baker, many couples prefer tipping the delivery team who brings the cake and sets it up for display. The display is a difficult task but the delivery team beautifully manages it because the team includes professionals. If it's hard work and requires a long time to arrange, couples pay even up to $50. It's all about the impression and satisfaction derived from service. If it's a quick task and the overall quality is average, couples usually tip the delivery team $10-$20.
How much should I tip a bartender at my wedding?
Usually, bartenders expect from 5 to 20 percent as a tip for their service. You can tip the same depending upon the excellence and other factors. However, make sure you check the invoice before paying tips because gratuity may already be included in the bill. Also, some contracts include the bartender's transportation charges that you need to pay as well.
I would like to add one more point that many bartenders have lost their job last year due to the pandemic. In some areas, bars were closed during the lockdown and hence some bartenders had to reduce their charges in order to make their jobs last. We all know how pathetic it's been for the freelance service providers as well. For all these reasons, giving tips to them can be a nice idea to make them sustain and offer such an exclusive service.
Should I tip my wedding DJ?
The rule of thumb is that you may choose to tip your wedding DJ if you're hugely entertained by him or her. The role of a DJ at a wedding is not only to play music but also to serve as the emcee for the wedding reception. It is a huge responsibility for sure and hence you can consider tipping your wedding DJ. Ceremony musicians and DJs usually get 12-15 percent of the total bill as tips. For example, if your DJ is charging $500, you can consider paying $50-$60 as a tip.
How much tip should a wedding coordinator get?
Well, wedding coordinators usually charge on an hourly or daily basis and how much tip they should get depends upon the amount they are charging. Around $75 per hour is the average charge of wedding coordinators but some professionals may charge more amount depending upon their experience and the whole arrangement. If your wedding coordinator is charging $100 per hour and the total number of hours is 5, it means you have to pay $500 to the person. As a tip, you can pay $50-$70 as that would be 10-15 percent of the total bill.
How much should I tip my wedding florist?
Wedding florists usually get $2-$5 as a tip for every bouquet they send. Otherwise, it depends upon the amount of the order and some other factors. Though tipping your florist is not mandatory, you can consider giving it if you're happy with the overall service. You can pay $2-$5 as a tip for each bouquet you will receive or pay an amount of $10-$20 if the order is quite large.
Should I tip for my wedding hair and makeup?
Many brides consider paying a tip as a nice gesture to the hairstylist and makeup artist. You can also give them tips if you think the service has been outstanding. However, you need to know that the contract might already have gratitude included in the bill. So, make sure you have a look at the bill first and then decide whether you want to tip them or not. Since tipping is totally a voluntary task, it won't be rude or bad if you don't.
Header © Juan Manuel Núñez Méndez / Unsplash