Have you received a wedding invitation recently but you are not sure whether you want to or can attend it? Well, wedding ceremonies are the biggest celebrations for most families and hence, there are a lot of sentiments attached to them. If you ask me how you can come out of such a tricky situation, I have some of the most sorted solutions for you. However, if you want to skip the wedding ceremony and attend the reception, you must be wondering whether that would be rude.
As a general rule, skipping the wedding ceremony and attending only the reception can be seen as a rude gesture at most weddings. However, there could be serious reasons for not being able to attend the wedding ceremony or reaching late to the venue, which the hosts might consider as valid reasons.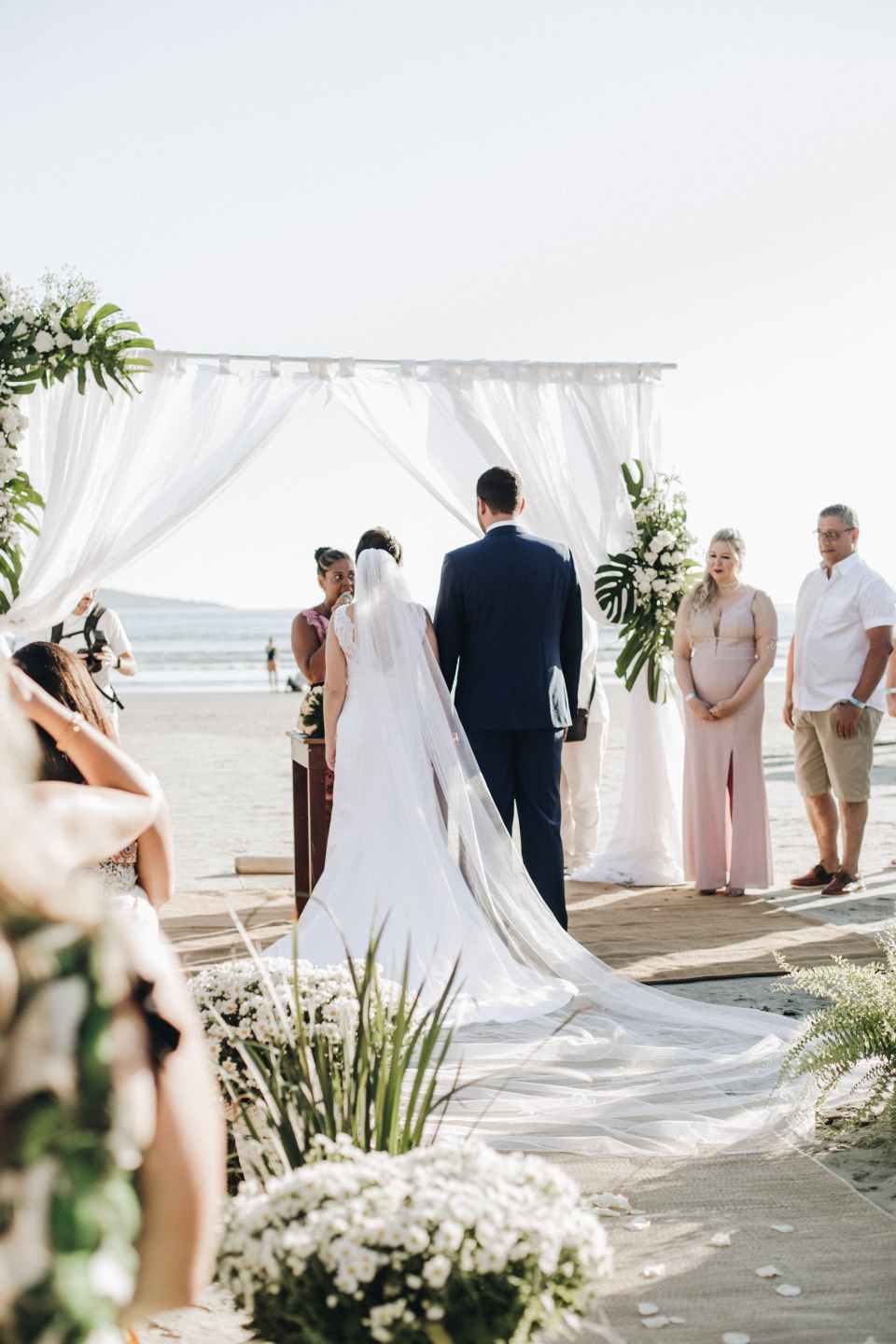 Will it be rude if I skip a wedding ceremony and go to the reception?
It will be extremely rude if you are close friend or family member and you skip a wedding ceremony and go straight to the reception. However, it completely depends upon the hosts because in some families, attending the reception without attending the wedding ceremony is seen as a serious taboo whereas in some families, the hosts are quite flexible and understanding in nature. (Recommended article: 'How Long is the Average Wedding Ceremony')
If you have any valid reason for not attending the wedding ceremony such as a family emergency, a sudden illness, or even a sudden breakdown of the car, the hosts will surely understand your situation. Otherwise, skipping the wedding ceremony is never a good idea. You should always make it to see the vows.
Related Questions:
What to do if I'm unable to attend a wedding?
If you can't attend a wedding, you should make an RSVP as soon as possible through a phone call or a mail to the host by providing a valid reason why you have no other option than to decline the invitation. You can also send a written RSVP to apologize to the couple if you are quite close to them.
Declining an invitation doesn't look good and hence, you should be tactful while doing so. If a couple or a family wants you to be a part of their celebration, your decline would seem harsh to them. Hence, always try to explain why you have to take this decision. (Recommended article: 'Do You Have to Respond to RSVP?')
Is it bad if I skip someone's wedding?
It is really bad to skip someone's wedding but sometimes you have a genuine reason and it is ok to say no in such situations. It also depends upon how close you are to the family or the couple who have invited you as a guest at the wedding. If you are too close to them, you need to make sure that you explain the reason for skipping the wedding ceremony. If you are not that close, only sending an RSVP would do.
What do I say when I'm not able to attend a wedding?
You can say "Regrets" or "Sorry" in the RSVP note if you want to keep it short. However, if you are responding via call, message, or email, I would recommend you explain the reason for not attending the wedding. You can say something like: "I really apologize for not being able to attend the wedding because someone is not well in my family" or "because I have some really important work on the same day, which cannot be postponed".
Header Photo © Vitor Monthay / Unsplash