You've planned a destination wedding and obviously, you would've made the choice after a long thought. A destination wedding is an amazing idea but you have to accept the fact that it demands a lot of work. Planning a wedding outside your own place implies that you aren't familiar with most of the things related to that place. This could probably mean you have to hire a professional destination wedding planner. Having such a planner by your side is crucial as it will convert your dream wedding into a beautiful reality. Now, the next big question in front of you is how to hire a destination wedding planner?
Generally, to hire the right destination wedding planner, you need to:
– Set a realistic budget
– Ask the venue for suggestions
– Do some online research
– Study the expertise and experience of potential planners
– Consider recommendations from family and friends
– Communicate with the planner (face-to-face)
– Discuss with your partner and family
– Interview the planner before making the first payment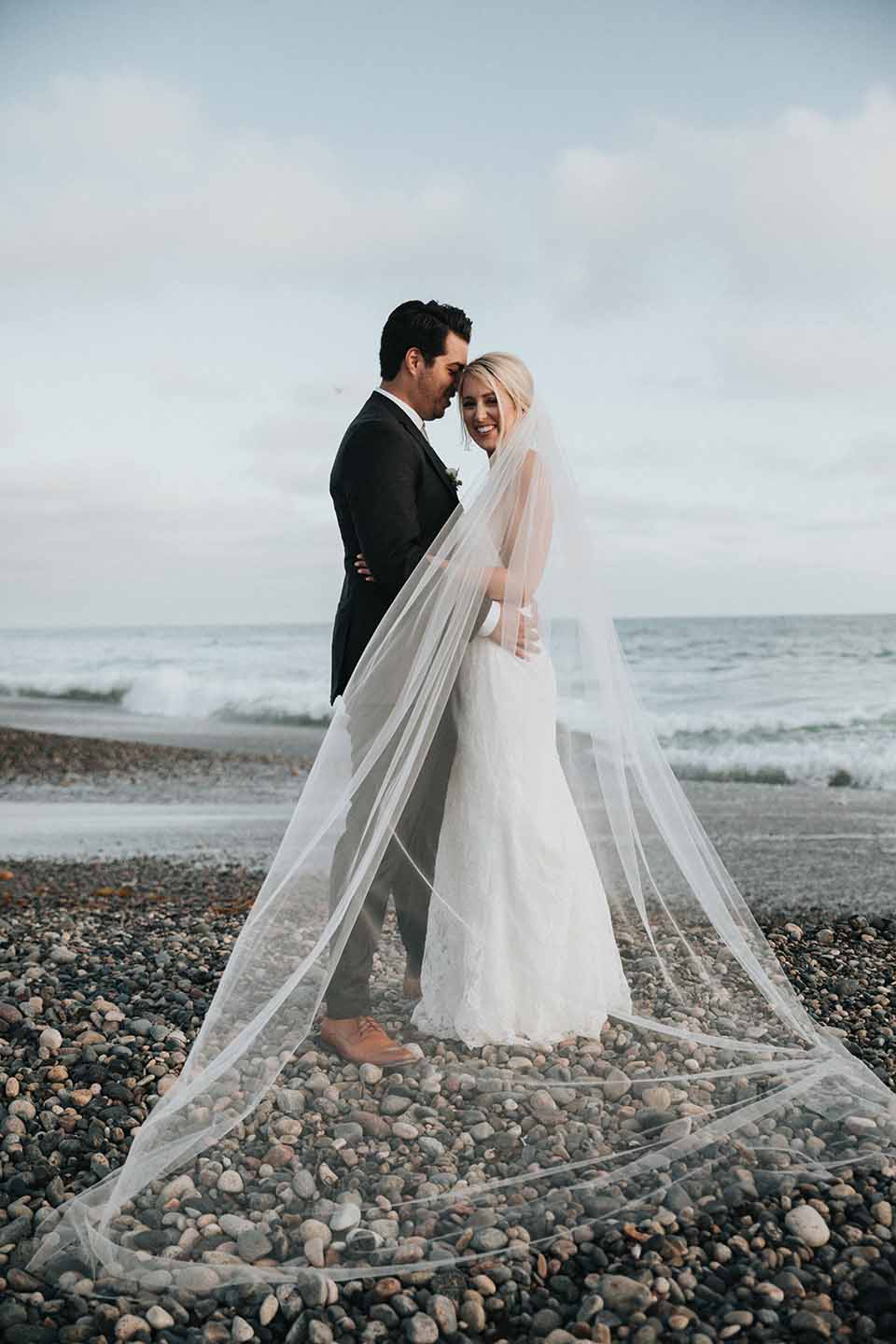 Why hire a destination wedding planner?
You must hire a destination wedding planner to feel relaxed and happy on the day of your wedding. Listed below are some key reasons why you should hire a destination wedding planner:
You aren't familiar with the location. Chances are more that you don't know much about the destination you've chosen. A good wedding planner is well equipped with knowledge of the place. Besides, the person or the team has the necessary contacts and connections so that everything runs smoothly on your big day.
They'll offer you new and creative ideas. Most couples spend a lot of time online searching for some fresh inspiration. A planner will provide you with myriads of original and brilliant ideas for your wedding ceremony and reception. They'll have unique ideas that you can rarely find online.
They take responsibility for all the legal stuff. One of the biggest challenges couples face when planning a destination wedding is the legal obligations they've to face. An experienced destination wedding planner will help you get through this important but boring stuff pretty easily.
They have local vendor connections. Wedding planners can find you vendors who will best fit your budget! They specialize in finding the best deals for you in almost everything. Be it the venue, food, flowers, recreation, fashion, or styling, you can rest assured that they know better. You could definitely save money and time.
They're undoubtedly a great source for you since they are capable of providing you luxury service from start to finish. A majority of wedding planners work only with reputable wedding suppliers and vendors. In other words, you'll get the best of everything. Moreover, they know ways to avoid the usual planning pitfalls that could end up costing you money, time, and energy.
You deserve to enjoy your wedding day… Perhaps, the most important reason to hire a destination wedding planner is you should relax, be stress-free and enjoy your day. When you have an expert in place, you know that every single thing is taken good care of. All you should be doing on your special day is 'be present,' 'enjoy the moment,' celebrate, and make memories.
An expert wedding planner can advise, plan, organize, and handle every detail to ensure everything turns out picture perfect.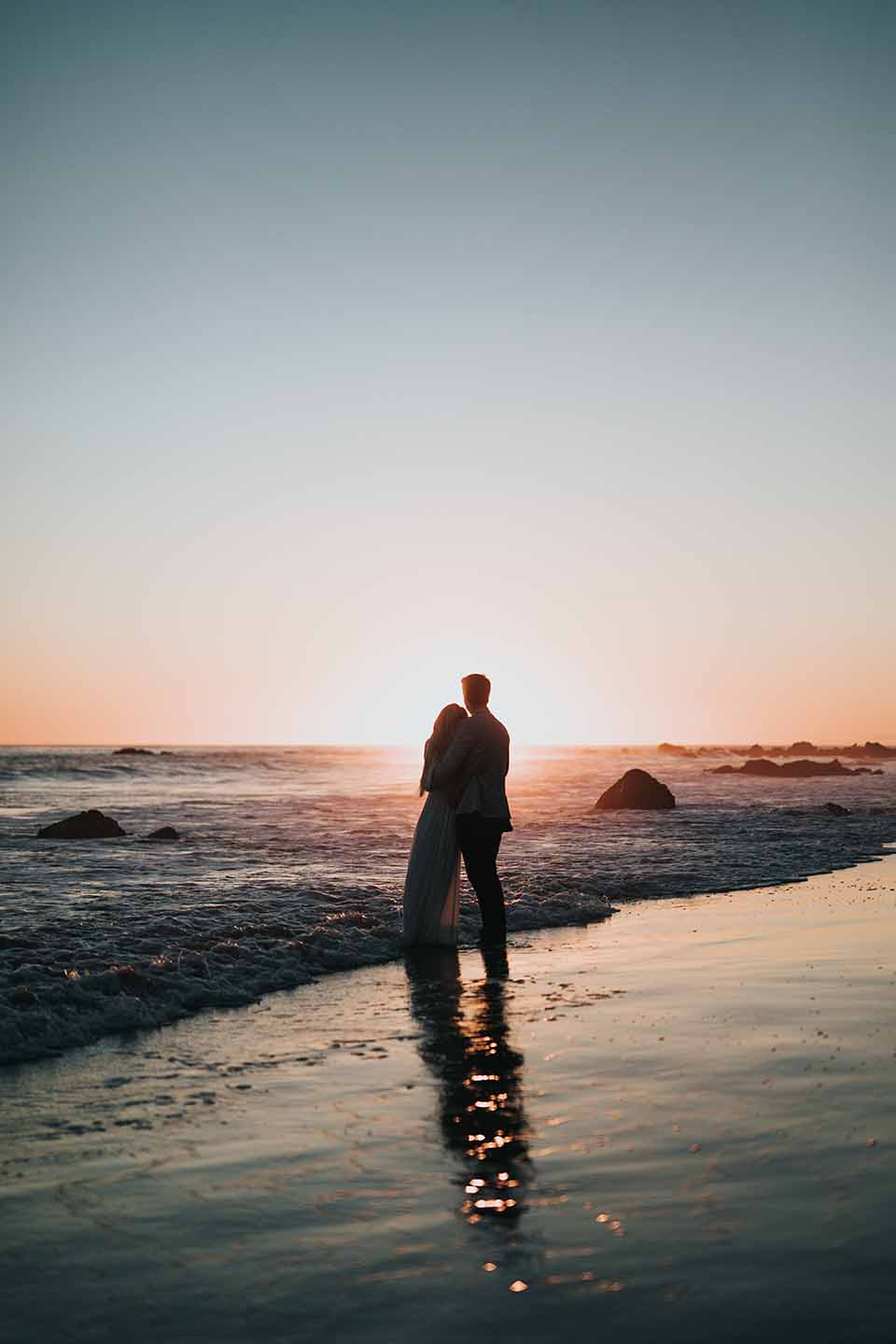 What are the responsibilities of a destination wedding planner?
A destination wedding planner takes control of almost every aspect of planning your destination wedding. This probably includes:
Helping you arrive at a realistic budget that's based on your wants and needs
Identifying the right venue
Providing travel, accommodation advice and guidance for you and your guests
Booking travel/accommodation for your guests if required
Helping you strike the best deals in terms of quality and pricing
Finding reliable local vendors in the chosen destination
Updating you with the knowledge of the legalities in the new location. This includes information on the laws, marriage license requirements and other permits needed for a hassle-free wedding.
Creating a timeline and managing it up to the wedding
Creating backup plans in case of unanticipated hindrances
Efficiently handling guest lists and RSVPs
Coordinating with all the service providers – catering, recreation, communication, management, cleaning, flowers, bar, furniture, props, lighting, photography, theme, support staff, fashion and styling, and so on
On the whole, the right destination wedding planner will ascertain that everything goes as planned on your wedding day.
What to consider when hiring a destination wedding planner?
Here's a list of things to consider that will lead you to the right wedding planner for your destination wedding.
Know your budget: Having a clear idea of the budget is the most important aspect of a wedding. You must decide on how much you wish to pay for the wedding planner. By knowing the budget, you can start looking for planners that fall within your budget range. It's a good idea to prepare a list of the same. Doing so, you can save a lot of your time as well. Hence, fix your budget for the destination wedding planner as the first step.
Ask for referrals from the venue: Provided you've chosen a specific site, feel free to ask them to suggest a compatible wedding planner. The venue will recommend you the right planner based on their experience, professionalism, organizing capabilities, and vendor management.
Study the experience and expertise of the wedding planner: Do your research. Google and social media platforms can help you find destination wedding planners in your chosen location. You can find loads of information including their contact information, working style, expertise, experience, and reliability. Their social media pages, especially Instagram and Facebook, will give you a clear idea of the prospective planner's style.
In addition, you will get to know the kinds of weddings, destinations, and themes they've handled in the past. Such information will help you decide on whether or not they match your requirements and expectations. Don't forget to read the reviews and testimonials on their social media pages. What their previous clients have to say about them will help a lot in making a well-informed choice.
Consider recommendations from trusted acquaintances: A really satisfied and happy customer turns into a walking advert for a potential business. The same holds true in the case of destination wedding planners too. If you have friends, peers, or family members who've hired and worked with wedding planners, ask them for suggestions. They'll tell you whether or not you should hire a particular wedding planner and the reasons for the same. Recommendations go a long way in hiring the right destination wedding planner for your special day.
Communicate/discuss with the prospective planner: It doesn't matter whether you choose a prospective wedding planner from online sources or through recommendations from acquaintances. Meeting the wedding planner in person and communicating your ideas and concerns is a must. If the situation doesn't favor meeting in person, at least have a face-to-face chat online. Make sure you clearly communicate your needs and expectations and clarify your doubts. And, this communication should be done before you make any kind of payment or deposit.
It's important that you feel comfortable with the person or team. Also, trust the vibes and your gut instinct. You should feel that your decision of choosing the specific wedding planner is just right.
Discuss with your family and partner: Hiring a wedding planner is as big a decision as your wedding. So, it's not a bad idea to discuss it with your family and future life partner. Don't hesitate to discuss the budget and theme with them. Partner with them to find the right destination wedding planner for your wedding.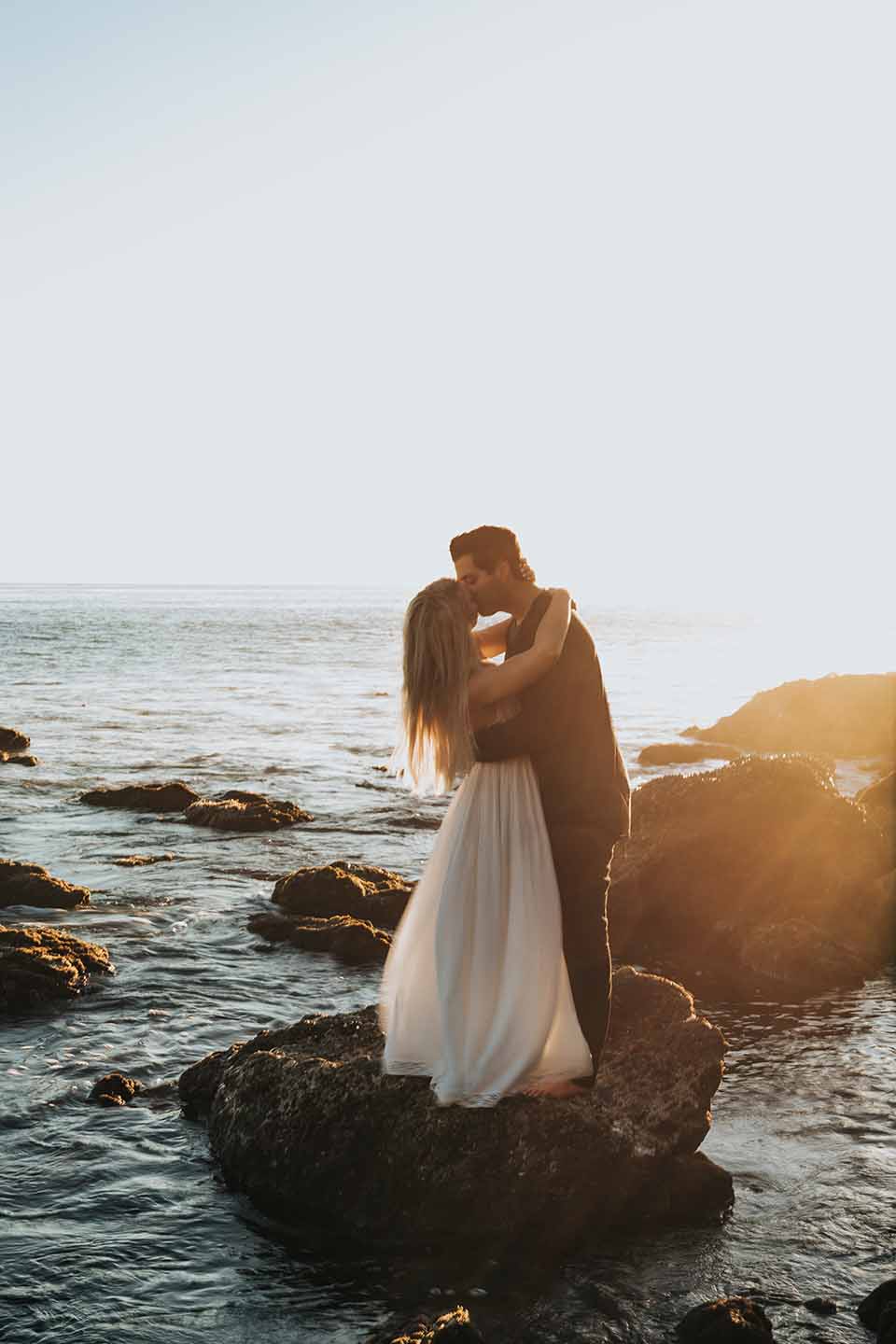 What questions to ask the prospective destination wedding planner?
I recommend you have a list of questions to ask while discussing with the wedding planner. This also becomes the best time to know about their expertise and experience. The probable questions to ask include:
What is your experience in the domain?
Are you a member of any established wedding planner organization?
Which package would you suggest for my budget?
How many of you will be working for my wedding?
What kind of weddings have you planned at this destination earlier?
Can you show me your portfolio?
Can you provide me with references from your previous clients?
What are the wedding planning services you provide?
What are your pricing levels for each of your services?
Do I have a choice to pick or drop a particular service?
Do you have any add-on services?
What's your mode of communication? Voice call, text or mail?
What's your modus operandi?
Do you have a backup plan in case something goes wrong (for example, sudden rainfall) on the wedding day?
What about travel and accommodation booking for guests?
Can you brief me on the payment mode, deposit fee and related details?
What are the services you won't be providing?
Related Questions:
What's the timeline to hire the destination wedding planner?
The timeline to hire the destination wedding planner is approximately six to eight months ahead of the wedding. This will help them take the reins and ensure everything about the destination wedding goes as you intend.
How does a destination wedding planner differ from a destination wedding advisor?
The role of a destination wedding planner is different from that of a destination wedding advisor.
A destination wedding planner helps with planning, organizing and managing destination weddings as a profession. They help plan a destination wedding by assisting clients to select a venue, wedding package, food, décor, styling and so on according to their budget. They organize all the aspects and details in such a way that the wedding vision is executed. They also handle the travel logistics so that guests travel comfortably.
On the other hand, a destination wedding advisor is someone who offers guidance or advice about a specific field. He or she guides the client with the process of planning their destination wedding. The advisor recommends destinations, venues, resorts, travel options and wedding packages to suit the client's budget. So, it's all about advise, guidance and suggestions.
How do destination wedding planners charge?
Destination wedding planners generally charge in one of these ways:
Billing for the total number of hours worked
One flat fee / Package fee
A percentage of the wedding venue and vendor invoices
A combination of any of the above, for example, a small percentage of supplier invoices added to the flat fee
In several cases, their travel fees will add to the wedding planning/design fee. They'll clarify the same when you hire them.
Regarding the initial consultation, a lot of wedding planners offer free consultation.
How much does a full-service destination wedding planner cost?
I can give you a rough idea of how much a full-service destination wedding planner will cost you. Actually, the costs vary based on the experience of the planner, demographics, the season, and the amount of work involved. For instance, if it's the wedding season, the rates may be slightly higher.
On average, a full-service destination wedding planner costs between $3000 and $12000 in the United States. A high-end wedding planner charges a minimum of 15 – 20% of your total wedding budget.
What are the additional things to bear in mind when hiring a destination wedding planner?
There are some additional things you should consider in the process of hiring a destination wedding planner.
You may have to:
Ensure that the planner and you are on the same page about your vision for the ceremony and event
Make sure the prospective planner has committed only to your event on the chosen date
Be sure you sign a contract with all the details – services you've ticked and the prices you've agreed upon
Header photo © Matthew Essman