When you visualize your wedding, it will probably be filled with beautiful backdrops, vibrant flowers, stunning wedding attire, excited guests, and mixed emotions. However, it should also give you calm confidence that everything is in place. That is why you need a solid wedding contract. Contracts help control your money as well as the products and services you'll receive on your special day. In these times of uncertainty, you need a contract for every service. Whether you want to receive your wedding photographs on time or make sure the wedding décor is installed as planned, you need a wedding contract. There's a lot more you need to know about wedding contracts to stay relaxed and focus on the events on the day of your wedding. Let's start with – What exactly is a wedding contract?
A wedding contract is a legally binding agreement between the wedding services provider and the bride or groom.
Signing a wedding contract is crucial in modern times. It's because unprecedented events are likely to happen at any time, leaving both the vendors and the couple in a vulnerable situation. The wedding contract helps tackle this situation with ease. A wedding contract comprises details including services provided, payment policy, terms and conditions, and cancellation and refund policy.
Read on to find out everything about wedding contracts.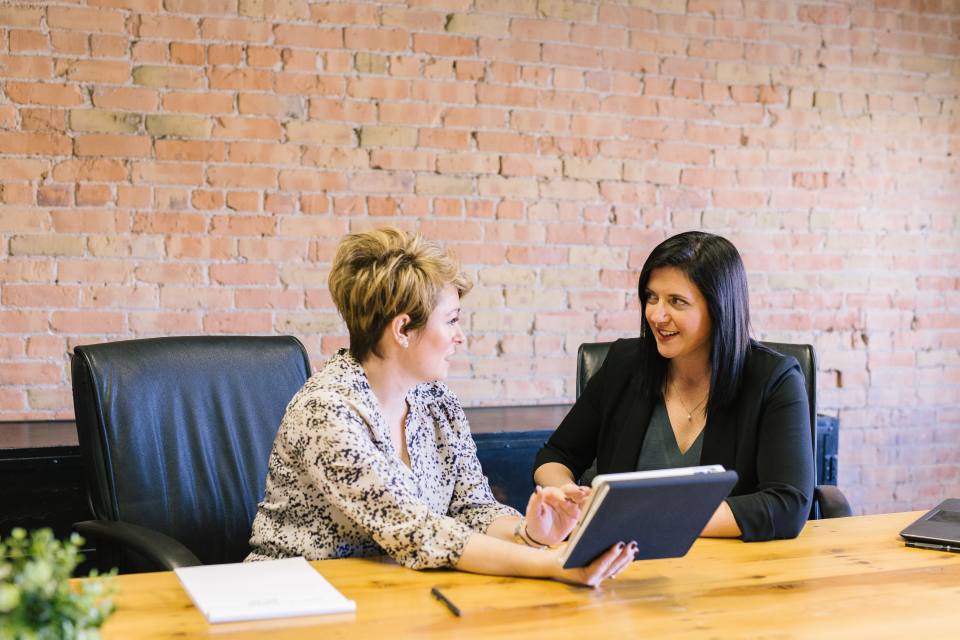 What is the significance of wedding contracts?
A wedding contract is necessary to ensure that both parties are on the same page. It's required to protect both parties from possible issues and disputes.
Working with vendors in the process of wedding planning is purely a business transaction. So, you must make sure the terms and conditions are clear and agreeable.
You should sign a contract with almost every vendor you're hiring for your wedding. The most important wedding services for which you can expect a contract include catering, wedding photography, florists, décor, rentals, and logistics.
You must make sure that everything you expect from a prospective vendor is mentioned in the contract. Don't forget that only if it is in the contract, it matters. A message passed over the phone or a text/email sent to your vendor regarding some changes you need doesn't necessarily count. If you need something, add it to the contract. You've got to document each and every single thing to avoid hassles on your big day.
Think along the lines of when, who, what, where, how, why, and how many/much. It will give you a clear picture of the content of the contract.
Remember that all of your wedding transactions will be clear and concise only if you have a wedding contract in place. A signed wedding contract is a guarantee that your vendors will deliver what is expected of them on your dream day. Besides, it protects the vendors from any changes you might demand later after booking them.
A formal wedding contract is generally drafted by the vendor. However, both parties can make changes to it with mutual consent.
How is a wedding contract organized?
Let us have a detailed look at how a typical wedding contract is organized.
Services
The services part of the wedding contract must be extremely specific. It should include information about the package you have selected as well as every service that will be offered to you, including details about who will be offering each service. This is crucial since the wedding plans may change and your vendor will adjust the pricing to reflect the changes. Additionally, if you intend to work with a wedding planner, this section will outline the required logistical information and communication standards.
Travel and accommodation
Well, if the venue of your wedding is outside of the standard radius of service of your vendor, you may be charged extra. In such cases, do you have to pay them on a per-day basis, or do you have to book or reimburse flights for them? If they choose to drive, on what basis will they charge you? Should you take care of their accommodation? Do you have to reimburse their meals? Having the answers to these questions is mandatory for managing your finances well.
Payment
This part should include all the financial details of the wedding. What is the deposit? Is the deposit refundable? In how many installations can the payment be settled? What's the timeline of the payment settlement? Is there a refundable security deposit? Is there a penalty for late payments? The payment clause of the wedding contract will have answers to such queries.
Cancellations and Rescheduling
Each vendor has a different cancellation policy. However, this clause in your marriage contract is important. The cancellation policy typically varies depending on how much work has already been put into the event at the point of cancellation. The non-refundable fees and the consequences of cancellation should be specified clearly in your wedding contract.
Besides cancellation, you should also know the vendor's rescheduling policy, regardless of whether the wedding is rescheduled to an earlier date or postponed. What if the vendor cannot accommodate the rescheduled date? In case of a reschedule, is the retainer fee transferable? If you have clear expectations of how to move things forward in such situations, you can save yourself from unnecessary issues down the road.
Termination
Termination differs from cancellation and it allows you to switch wedding vendors if you're unhappy with their work or have any other problems with them. This section explains how the contract may be terminated as well as what will happen to the payments you've already made.
Force Majeure
This specific section of the contract outlines the course of action to be taken in the event of an external emergency, such as a medical emergency or a natural calamity. This part of the agreement is also applicable if a tragic event or other urgent emergency forces the cancellation of the wedding. The force majeure policy should be drafted in a way that it protects both parties equally.
A force majeure clause doesn't require one to name an event as a force majeure event for that event to be covered under the clause. Common force majeure events include wildfires, tsunamis, hurricanes, and, of course, pandemics.
Failure to Comply Clause
A lot of vendors make sure a failure to comply clause is included in the contract to benefit the client. This specific clause states the plan of action in the event of the vendor not being able to provide the required services under any circumstances. It will include information on whether they will return deposits, find replacements, and the like. Makeup artists and photographers generally include a failure to comply clause in the wedding contract because finding a replacement at the last moment or on short notice is not easy.
Indemnification Clause
This clause protects the wedding service provider from liability caused due to the customer's negligence, and when a third party sues them. For example, if an attendee gets injured, he or she cannot take legal action against the vendor. Another example is any kind of damage caused to the venue. In such situations, the customer will be held responsible, not the vendor. You should keep in mind that this clause is in favor of the vendor. So, you can find out if it's possible to make any changes to the clause on mutual consent.
Artistic Release Clause
You generally choose to hire specific florists, videographers, photographers, beauticians, and hair stylists for their signature styles. Such creative and artistic professionals are most likely to have this clause included in their contracts. It's not possible for you, as the customer, to terminate a contract and get a refund just because you don't like the ultimate "look" of their service. It's because you knew their working style before you booked them. Well, this is exactly why you must have a good look at their entire portfolio when hiring a prospective vendor with a specific style.
Photo Release Clause
A few photographers may have a photo release clause included in their contract if they're planning to expand their business. This photo release clause grants the vendor permission to edit and use photos taken during your event for their promotional purposes. This is a common clause included in wedding photography contracts. Feel free to discuss the possibilities with your vendor if you don't want your photographs to be used by someone. Certain limitations can be added to make sure both parties are more comfortable with the contract.
What to consider when signing a wedding contract?
There are some important things to consider when you sign a wedding contract.
Don't hesitate to negotiate terms: If you are not satisfied with any part of the contract, feel free to discuss it, and don't be afraid to express your views and negotiate the terms. Remember that theirs is always not the final word. If you wish to change a few things, let them know. They'll definitely do it if they can fit in your suggestions and changes. In fact, the worst response may be a "No." So, make sure that if something doesn't make sense to you, you clarify it right away. Having said that, bear in mind that it's fine to negotiate terms, and not the price, which is usually not recommended.
Read the entire document carefully: A wedding contract includes a lot of minute details. So, it's important that you read through the entire contract carefully. Read it until you understand each and every word of it. Watch out for typos and double-check the days, dates, and times mentioned in the contract.
Look for Red Flags: There are a few red flags you can probably spot even before hiring a vendor, just by reading their contracts. Keep an eye out for extreme cancellation periods (90 days, for instance), constant misspellings, prohibiting negative reviews (also known as non-disparagement clauses), and vague details.
Look for Additional Fees and Costs: You should pay attention to fees, taxes, and gratuities. Look for phrases like "taxes applicable" or "plus taxes" and find out what such taxes will add up to. Service fees or taxes on services like catering and venues can end up being a hefty amount.
Get a copy: You should have a written contract from the vendor. Make sure you have your own copy of the wedding contract. When there's a dispute and only the vendor has the contract copy, it will do you no good. You need a copy of the contract, which you should keep safely.
Document any changes you make to the contract: Regardless of whether you make a big or small change to the contract, make sure you add the change to the signed contract document. The best option is that you handwrite the change, date it, and have both of you sign it in the original contract. Or, create a new "Amended contract" with the changes made and both of you sign it. Confirming any minor change in writing is mandatory to stay on the safe side in case of any issues down the road.
Keep track of everything: Document everything. For example, you need a receipt when you pay for your wedding dress. If your wedding cake is not delivered in good condition, take pictures and contact the supplier immediately. Sending an email along with the picture is ideal. Such things will prove to be helpful in certain circumstances when you may have to prove your point.
Related Questions:
What are some common wedding contract terms?
I've shared below a list of terms you may come across in a wedding contract and what exactly they mean.
Act of God: It is a force majeure event. This phrase is used to classify events that are outside of human control, including floods, fires, earthquakes, and hurricanes.
Indemnification: This term is largely used in contracts meant for large-scale events. It generally means you'll compensate for any losses, harm, or legal liability arising from your event.
Jurisdiction and venue: The term refers to the place where lawsuits about your contract can possibly take place. For example, if your wedding is in the Bahamas, your vendors will have jurisdiction in a Bahamas venue. Suing them in your home state is not possible.
Retainer: It is another term for a non-refundable deposit. Retainer is the fee you pay your vendor to reserve their services for your wedding. Generally, it's non-refundable until and unless your vendor chooses to cancel the contract.
Waiver: Lapses in payment are addressed as a waiver.
What should you consider when rescheduling a wedding vendor?
Ask For recommendations: Understand that your wedding vendor is not available for your rescheduled date, not because they didn't want to serve your wedding. It may be because they're already booked on the rescheduled day. However, they'll always be glad to help you in such challenging times. You can feel free to ask them for recommendations. As the vendor community happens to be a close-knit group, they would know people who could align with your wedding vision. 
Act wisely: As a first move, approach the vendors who can focus on only one wedding at a time, such as decorators, photographers, hair stylists, and caterers. After that, you can move on to book vendors who can handle several weddings in a week, like rental companies and cake bakers.
What if the vendor fails to provide the services listed in the wedding contract?
Get a reimbursement if the vendor fails to provide the services listed in the wedding contract. This is absolutely where the wedding contract can help you, provided this specific clause is included in the contract. For instance, let's say your makeup artist had mentioned that they would provide extended services to five of your guests and they didn't, or your decorator didn't put up the cascading florals on the entrance, you should be reimbursed. You should mention the point in the contract and the amount to be refunded. It could be anywhere from 10% to 50% depending on the service they skipped.
How to negotiate with a wedding vendor regarding the price?
While negotiating with your wedding vendor about to the rates is not generally recommended, you can make sure you offer them a fair price if you intend to do so. This may appear like a one-time payment to you, but their whole livelihood usually depends on that money. I understand that you're on a budget as well. Be open with the vendor, share your views, and give them a fair price for the wedding services you're asking for. Many vendors are happy to offer their services at a discounted price if you hire them for more than one event, especially caterers, planners, and makeup artists. The key here is to be realistic, understanding, and empathetic.
What is a contingency plan?
In most cases, there are two types of contingency plans required for an event:
If there is any issue with the event itself
If there is any problem with the vendor
If a vendor is a single provider of all the wedding services, they should give you a clear idea of what happens when they are unable to work your event or they become sick. Usually, they'll have a backup professional or an associate to replace them. However, you've to make sure the plan is clearly mentioned in the contract.
Contingency plans are needed when there's an issue with the event and they (for instance, weather-related), might not be listed in the contract explicitly. However, you'll have to discuss such things with your vendor well in advance.
An experienced vendor will already have backup plans for unforeseen events at a wedding, including a tent for an outdoor ceremony in case of rain, a backup plan if an outdoor event is moved indoors due to adverse weather conditions, or if the vendor falls sick and is unable to be present at the event. On the other hand, an amateur may not think along these lines and may not have creative solutions devised in advance. It is always a good idea to have all such contingency plans included in your wedding contract.
How do I approach termination with the wedding vendor?
Obviously, the termination clause in the wedding contract will clearly define the technicalities, so you don't ask anything beyond that during the "termination" conversation. Try to approach the situation as gracefully and honestly as possible by doing it over a phone call or a video call. It's not a good idea to immediately threaten them with a bad review just in case they don't comply. It's because you may lose the chance to receive a partial refund. In general, keep your intentions clear while trying to understand their situation as well.
Should both members of the couple sign the wedding contract?
It's highly recommended. While it's not fun to think of worst-case scenarios when drafting a contract, either member of the couple should be able to terminate a contract or make amendments. If only one member of the couple is available, it becomes really hard to go about such a process if he or she is not included in the wedding contract.
Header photo © Romain Dancre / Unsplash