Back in the day, most people were fine with the idea of getting married in their hometown or state. Now, with so much information at one's disposal, people are looking for interesting locations to get married in. While destination weddings have become very popular, so has the idea of finding locations where it is easy for one to get married. So, what's the easiest state to get married?
There are states like Utah, Montana, Wyoming and Idaho that are known to be quite inexpensive to get married in. However, the word 'easy' might mean different to different people. For some people, the easiest state to get married could be the one where it is easy to make all the arrangements. For somebody else, a state that has good weather and is convenient to travel to would be the easiest state to get married in.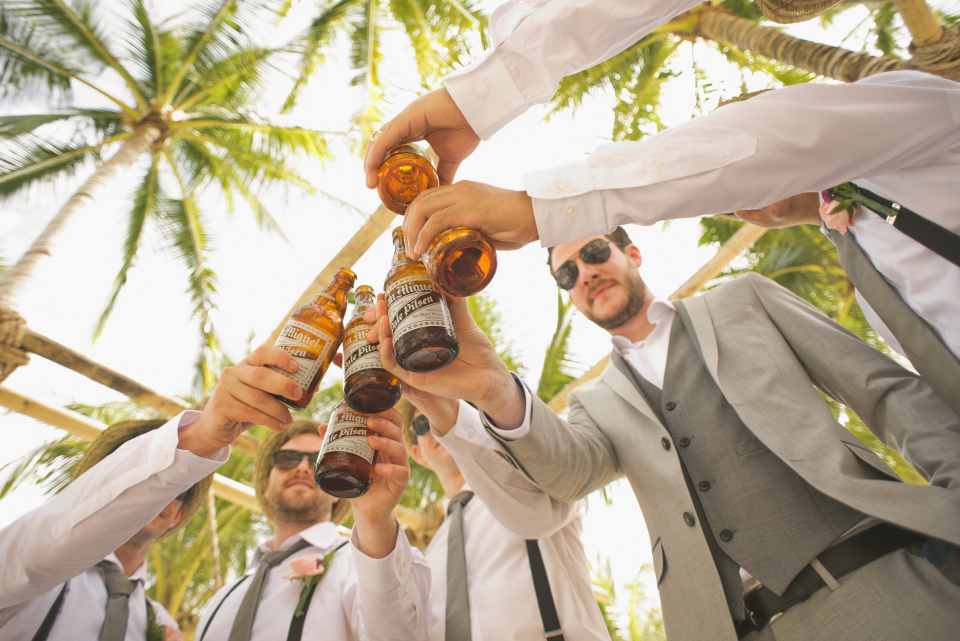 Where is the quickest place to get married?
In the US, the quickest place to get married is New York. What makes New York a favorite spot for couples who wish to wrap up their wedding quickly is the fact that it offers no residency requirement and a waiting period of just about 24 hours. You can choose from a variety of locations and book any of them at the last minute, no matter what part of the year it is. You can also make all the necessary arrangements in very little time. You will find many good wedding planning companies in the city that do their work very efficiently. (Recommended article: 'How Long Should You Date Before Proposing?')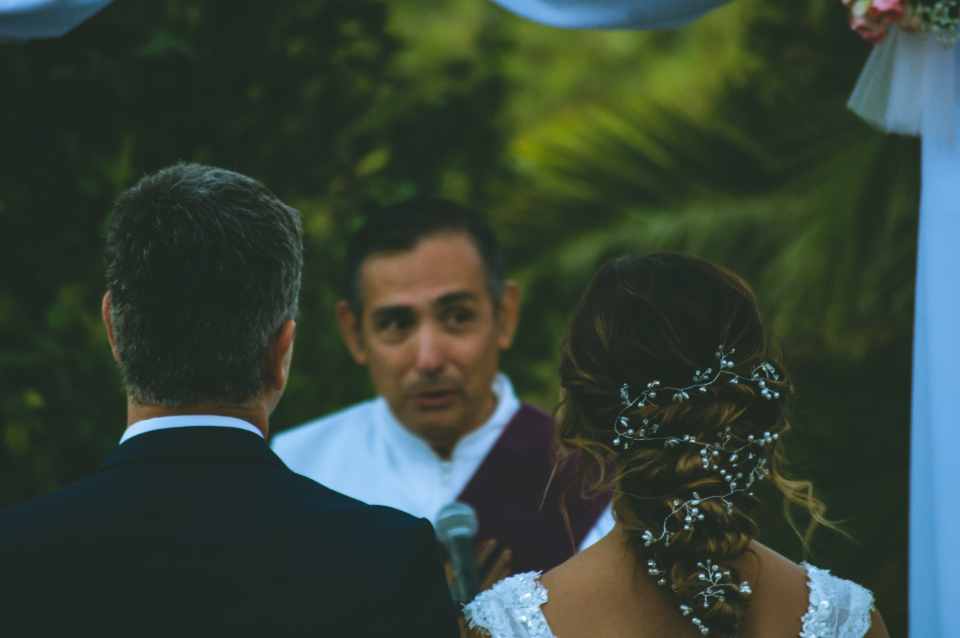 What states or cities can you get married immediately?
There are many states in the United States where you can get married immediately or on very short notice. Some of these states are listed below. (Recommended article: 'What is an Elopement Wedding?')
Las Vegas
Las Vegas is a place that is associated with fun and frolic. It is also one of the most popular destinations for those who plan to get married in a jiffy. One of the primary reasons behind this is the fact that the state marriage laws in Las Vegas are very straightforward and flexible. The state doesn't require you to be a permanent resident to get married here. Also, there is no notice time or a waiting period involved in the entire process. There are numerous chapels in the state offering a variety of quick wedding packages. If you want your wedding to be a little adventurous, you can also reach out to many of the casinos that provide wedding packages.
New York
If you are fine with the idea of a waiting period that could extend up to 24 hours, you could choose New York as your preferred wedding destination. Many couples who get married on short notice opt for tying the knot in New York owing to the vast number of locations and the logistic support the city offers. Whether you are on a budget or willing to spend a large amount of money, New York is the city that will provide you with plentiful options. The official website of the New York City Clerk shall provide you with all the information you need regarding the legal formalities. To get legally married in New York, you just need to carry a fee of $35 and a government-recognized photo ID.
Hawaii
If circumstances have driven you toward getting married on short notice but you wish to stick to your plan of having a destination wedding, then Hawaii is where you should be heading to. The Hawaiian islands are known for hosting exquisite beach weddings that stay in the memory of the couple who take the vows and the guests who attend it. The ease of conducting a wedding here is because there are no waiting periods or residency requirements. You also get the option of applying for your marriage license online. Many companies and planners offer quick wedding packages and also take up the responsibility of making all the arrangements to ensure that you get your beach permit on time. Regardless of the kind of marriage ceremony that you opt for, you will be required to pay a nominal fee of $35 and provide the authorities with valid ID proof while formalizing the legalities of the marriage.
Which states have no waiting period for marriage?
In the United States, many states have no waiting period for marriage. Some of these are listed below.
Colorado
Colorado is one of the prominent states in the United States where there is no waiting period for marriage. According to the provisions of the marriage law, you don't need to have any witness while getting married but there is a chance of you coming across some clergy or judge who might request their presence. The marriage license offered by the state remains valid for 35 days.
Connecticut
Its "no waiting period" and "no witness policy" make Connecticut a preferred wedding destination for couples who have to get married on short notice. A 65-day marriage license is provided by the state authorities.
California
With the marriage license being valid for as long as 90 days and no waiting period to adhere to, California is one of the most popular states for young couples to get married in. California also has many scenic locations ranging from mountains to beaches that have contributed towards it being a much sought-after wedding destination.
Washington, D.C
If you have been looking for a place where the marriage license doesn't expire, no waiting period is required and you don't have to bring along any witnesses, then you should get married in Washington, D.C.
Georgia
The marriage license handed over to you by the authorities in Georgia remains valid for six months and there is no waiting period. While applying for getting married, you must check with the country registrar whether you need to bring witnesses.
Idaho
The state of Idaho neither requires you to bring any witnesses for your marriage nor does it ask you to adhere to a waiting period. Unlike many other states, the marriage license never expires.
Related Questions:
Can I get married online?
Yes, in several states across the United States, there is now a provision for couples to get married online. In online weddings, the couple, along with the guests, connects via video conferencing and the wedding is conducted by the priest who also joins them on the group video call. Virtual weddings are quite similar to offline weddings except for the fact that the latter is marked by the physical presence of the couple and all the attendants.
How can I get married quickly?
If you want to get married quickly, there are a few things you must remember. While deciding on the location, try to find a state where there is no waiting period and one where the marriage license can be procured very easily.
Here are a few things you must do if you wish to get married quickly:
Prepare a budget
To get things done quickly and in an orderly manner, you must prepare a budget and stick to it. From the number of dishes that will be prepared at the wedding to the amount you are willing to spend on your wedding dress, everything must be chalked out on a piece of paper or a Word file on your laptop. Since the wedding is happening on short notice, it would be advisable to put together a small guest list comprising of relatives and friends who you are sure will make it to the wedding.
Plan the ceremony
Even if you are getting married at the last minute, it is important to plan your wedding ceremony as early as possible. When you have little time in hand, it would be a wise idea to have the wedding ceremony and the reception organized at the same venue. You can reach out to a good wedding planning company and ask them if they can plan a wedding on short notice. Getting your work delegated to an agency will help you save up on a lot of time.
Finalize an officiant
As soon as the date is confirmed, you must finalize an officiant for your wedding. If you or your partner happens to believe strongly in traditional values, you can choose a clergy member, country clerk or a judge to be the officiant. Alternatively, you can approach a relative or a close friend to be the officiant at your wedding.
Send the invitations online
Instead of getting wedding invitations printed and sent to friends and relatives living in different cities or countries, you can send e-invites to everybody by mail. This will not only save money but also conserve time. You could also get a wedding website made that would serve as a common invitation to all the guests and also inform them about the different ceremonies and events planned during your wedding day.
Fill up the application for a marriage license
Some states have a waiting period as far as getting a marriage license is concerned. Before applying for a marriage license in a particular state, find out about the kind of waiting period they have. If you are planning to get married in three days, you can't be thinking of organizing your wedding in a state that has a 5-day waiting period for a marriage license. If you are in a hurry, then it would be advisable to settle down for a state where there is no waiting period for procuring a marriage license.
Header photo © Photos by Lanty / Unsplash