When somebody mentions 'elopement wedding', you might think that the person is referring to a situation in which a young couple ran away from their home and got married. This definition or notion is more in line with what used to happen several decades ago. In the present day, an elopement wedding is described as a wedding that happens on a much smaller scale as compared to a traditional wedding ceremony. Usually, such weddings are organized on short notice. Since it is also a type of wedding, you would require a photographer to cover the different events and ceremonies conducted throughout the day. So, how much does elopement photography cost?
On average, elopement photography would cost you between $2,000 and $7,000 if you hire a fairly experienced photographer. If you are on a budget, you can hire photographers who have just begun their professional careers and have a limited amount of experience.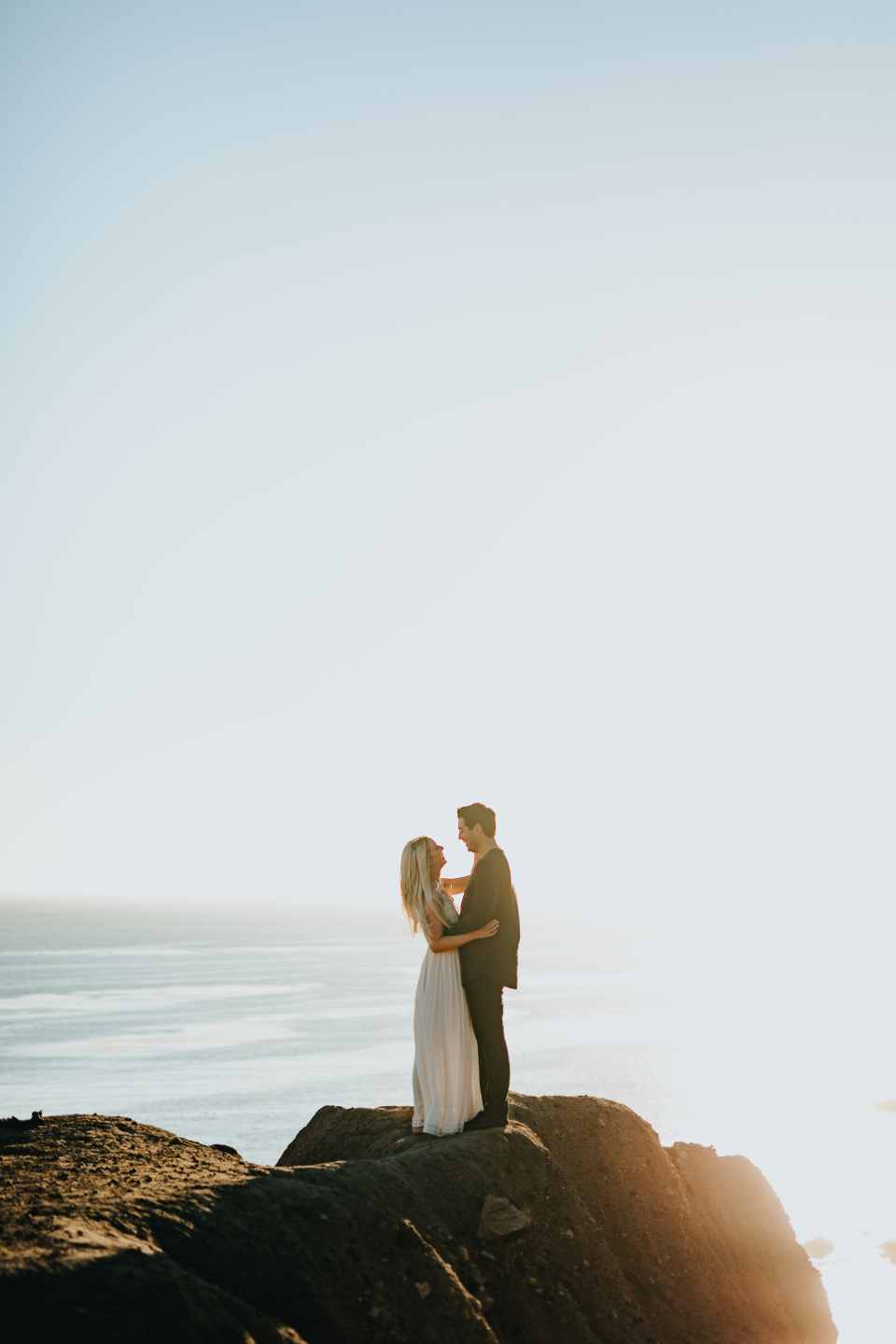 What is the average cost of an elopement photographer?
The average cost of hiring an elopement photographer would range from $1,500 to $6,000. The cost varies depending on the experience of the photographer and the kind of portfolio they have. Some of the other factors that influence the cost include the number of hours they will be shooting for, travel arrangements done for them and the number of people in the team. When my brother had an elopement wedding a couple of years back, I remember we paid the photographer and his team close to $4,000 for the services offered by them. (Recommended article: "How Much Does the Elopement Cost?")
What is a reasonable price for an elopement photographer?
The reasonable price for an elopement photographer is between $2,000 and $3,500. My friend, who was on a budget while organizing his elopement wedding last year, spent around $2,500 in hiring a photographer. Since the scale at which an elopement wedding is organized is much smaller as compared to a conventional wedding, the costs involved in hiring a photographer are much lesser. If a photographer also offers videography services and you hire them for both, you might get a good discounted package.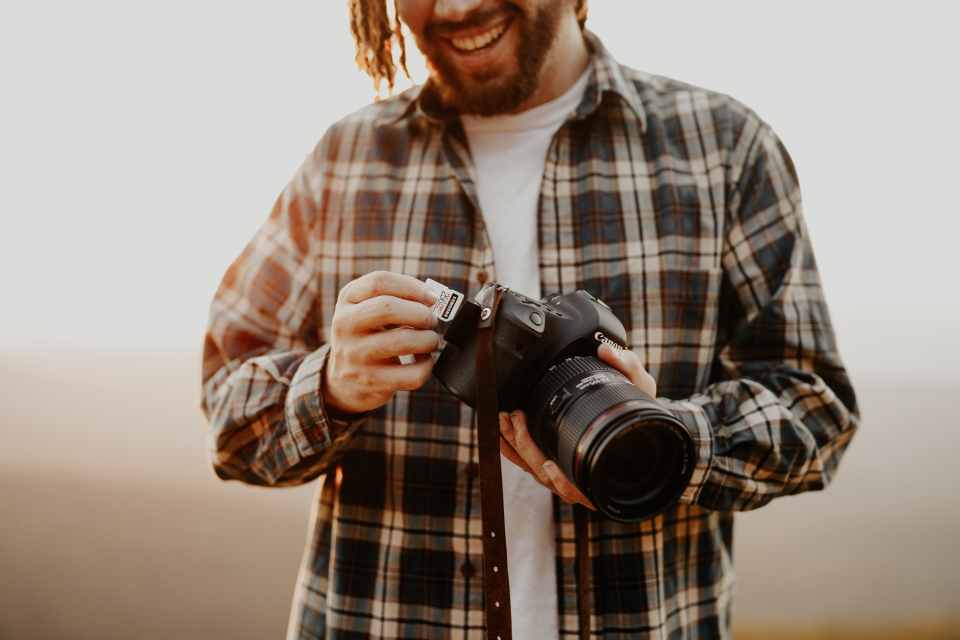 How many photos do you need for an elopement?
The number of photos required for an elopement depends on the number of ceremonies that will take place during the day but you can expect to get around 500-700 photos. The more the number of events or ceremonies, the more will be the number of photographs taken. Also, the couple's personal preferences play an important part in determining the number of photographs that will be clicked. My cousin is very fond of clicking pictures and makes it a point to click a few pictures every day to document the events of that particular day. When she got married, she made sure that the photographer clicked at least a hundred pictures and documented each activity of importance. (Recommended article: "What is an Elopement Wedding?")
Related Questions:
How much do elopement photos cost?
Elopement photos would cost between $1,500 – $6,000 depending on the number of photos you want to be clicked and the kind of photographer you hire. Usually, when you reach out to an elopement photographer, they will offer you different packages to choose from. Each package will be priced differently and will have different benefits.
How many hours of photography do you need for an elopement?
Usually, 4-5 hours of photography is required for an elopement wedding. If you are planning an elopement wedding ceremony on an elaborate scale, it could require 6-7 hours of photography. Since it is an elopement wedding, the couple might have planned some adventure-based outing or trip immediately after the wedding that the photographer would be required to cover. You must remember that the more the number of hours you hire a photographer, the more you will be required to pay them.
Can elopement photographers charge more than wedding photographers?
Though photographers who cover elopement wedding ceremonies charge lesser than the ones who are hired for traditional weddings, an elopement photographer could charge more than a wedding photographer if he has several years of experience and a great portfolio to boast of. An elopement wedding photographer with 10 years of experience behind them would charge more than a wedding photographer who has shot just a few weddings till date.
Do elopement photographers get less time to prepare and plan everything?
Yes, as compared to wedding photographers, elopement photographers do get lesser time to plan and prepare the various shoots that will take place during the day. The reason behind it is the fact that elopement wedding ceremonies are planned at the last minute and there is very little time to plan and organize everything. Photographers are informed about the wedding a few days (or even just a few hours) before the wedding is scheduled to take place, so they don't have a lot of time on their hands to plan the photography sessions.
When can I expect my photos back from an elopement photographer?
You must wait for at least 2-6 weeks to receive your elopement wedding photographs from the photographer. Unlike the old times, modern photographers spend a lot of time editing photographs using advanced photo-editing software. They take a lot of effort to ensure that the photographs that you receive boast of good aesthetic value and the kind that you would want to preserve for a lifetime.
What does an elopement photographer require from the couple on the wedding day?
All that an elopement photographer expects from the couple is for them to be ready to be clicked. Since an elopement wedding ceremony mostly happens at the last minute, there isn't enough time for discussions or planning. The photographer would come with their camera, lighting devices and other equipment but unlike a conventional wedding ceremony, they might not get enough time to brief the couple about the kind of poses they want or the ideas they have in mind for different photoshoots. The couple should be dressed properly and reach the venue on time so that they get enough time for the pictures. If the couple takes more time to dress up and get ready for the photoshoot, it would increase the photography cost as they would end up paying more to the photographer.
How much should you pay for an elopement videographer?
An elopement videographer could charge anywhere between $1,500 and $10,000 or higher if he comes with a lot of experience. If you don't want to spend a lot of money on videography services, you could hire a videographer who has just starting his business and would be willing to work for a relatively lower fee. For his elopement wedding, my colleague hired a young man, who had just graduated from a film school, to take care of the videography services and paid him $1,300 for his services.
Is a videographer for an elopement wedding worth the money?
Yes, hiring a videographer for an elopement wedding is worth the money. In order to save money, my friend didn't hire a videographer for his elopement wedding but a couple of months later, he regretted the fact that his wedding was not documented in video format. It's a regret he will have to live with for the rest of his life. If you don't want to spend a lot of money on videography, you could hire a young videographer who has just started out in the profession or reach out to an agency that provides videographers at lower rates.
Header photo © Nat / Unsplash