An elopement is something that still not a lot of people know about, with the majority still opting for the traditional wedding. However, elopements are increasingly becoming more and more popular due to how much easier they are to organize and on average how cost-effective they can be. If you happen to not know what an elopement is then do not worry because in this article we are going to be explaining this very phenomenon.
How much does the elopement cost? Data in the United States shows that an elopement is far cheaper than the average wedding with an elopement generally costing between $2,000 and $5,000 while the average wedding organized by Americans costs $33,900 which as you can see is far more expensive.
If you really wanted you could spend far more on your elopement and many people do, however it is also important to keep in mind that the whole selling point of an elopement is something that you can organize and put together super quickly, therefore the more guests that you have and other components of your special day then the higher the cost will rise and the more complicated it will all become to put together.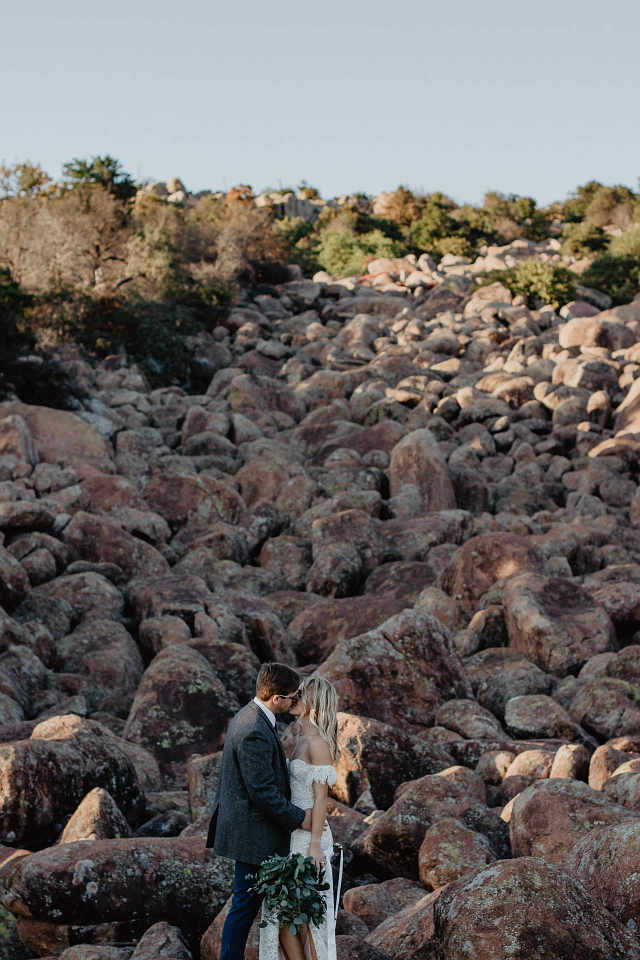 An elopement is another word for a marriage, but it is not an ordinary marriage, instead, it is one that is usually organized suddenly with the couple and their guests if they even have any flying away or traveling using other transportation methods to the destination of their elopement. This is very easy to do by using the services of elopement organizing companies that are located all over the United States, these companies can help organize your ideal small wedding within a few days with everything including a beautiful setting based on your preferences, a photographer, food, travel and accommodation for all the people that will be in attendance.
Hopefully, we have been able to clear up some of your questions that you may have about how much an elopement costs on average and what it actually entails. If you wish to, you can keep reading below to find out more useful information about this special event.
How much does the elopement cost?
One of the big factors of how much your elopement is going to cost is the theme otherwise known as the vibe of your wedding, generally, the cheapest elopement themes are those that are the most in-demand as the elopement companies that will be organizing your special day will already have connections with the various suppliers and professionals that will make this elopement a reality. Some of the most common themes for weddings and elopements are rustic or in other words traditional which is mainly based around the scenery of the event space with a lot of traditional furniture used.
Other vibes that are frequently requested are a beach setting, a country or cowboy based elopement theme, and also a garden-themed elopement. If you are planning to go with a very unique elopement theme then you need to be ready to pay a much larger fee to set it up as it will require a lot more work by the company that is organizing.
A lot of couples will try and organize an elopement themselves with the belief that it will end up being much cheaper than hiring a third-party to do this work. This is not actually always the case, as you will most likely not be experienced in this field unless the one you already work in the wedding and elopement planning industry. Furthermore, you should value your time, as this is a special period of time for you and the person that you happen to be marrying, and you should be spending it together, enjoying yourself without the stress rather than having to worry about whether you can make this elopement a reality so the best way to go for things is to leave to the professionals.
Who should pay for the elopement?
There is no fixed rule about who pays for the elopement like you have a tradition with bridesmaid and bachelor parties, generally, it is the couple who pay for the elopement. Elopement is very cheap compared to wedding, with the average cost of a US elopement being between $2000 and $5000 which is not a lot of money for two people that are working full-time jobs to cover. You can also always ask your family, friends, and people attending your elopement to cover some of the costs if you are comfortable doing so. The average elopement cost is not so large, and it is such an important event that you will always be able to gather the funds to have at least a simple elopement.
Why is elopement cheaper than a wedding?
The average elopement cost if far cheaper than that of a wedding in the United States and likely the majority of other countries around the world. There are a few reasons for this, one of those is that elopements tend to be a lot smaller than a wedding with a lot fewer people which means the requirement of less food and drink during this event, as well as less accommodation, travel, and venue fees.
Thanks to the reduced cost, an elopement can be a far better option for a lot of people, as it is much easier to organize which means less stress for everyone that is involved and there is also a reduced financial burden.
The theme of your elopement can have a very big impact, if you decide to have an elopement with a very rare theme that will require extra attention then the average elopement cost has the potential to rise dramatically. This is something that you need to keep in mind if you do not have a large budget then it is best to keep the setting and overall theme of your elopement simple or something that is commonly requesting rather than risking the costs spiraling out of control.
Another big cost of an elopement is the photographer is that is an option in pretty much all elopement packages, if your budget is not that big or if you are trying to save money then you may want to reconsider whether you want to pay for a photographer that is likely to cost you thousands. Most modern phones now have great cameras built-in that can do a good enough job to help you capture that special day.
What are the main costs of an elopement?
The main costs of an elopement can be split into a few categories, the first major costs that come to mind are the travel costs and the costs of the accommodation which vary greatly on every elopement as some people decide to organize an elopement that is much more closer to home while other people will travel to more scenic locations in their home country or to other countries altogether which can become a big expense when you also couple in how long all your attendees are going to be staying in their accommodation.
Then you have the cost of the venue that you are going to be making use of for the elopement as well as the food that is going to be consumed at the elopement or subsequent celebratory events. if you are smart about it you will not have to pay for the venue if you for example host it in a public-owned beach or forest, you can also save a lot of money on food if you cook it yourself or go for the cheaper options.
Photography is often one of the biggest costs of an elopement if not the main cost, the cost will vary based on the experience of the photographer that is being hired, the equipment they will be using, and the type of tasks that you would like for them to do.
Is it okay to make all attendees contribute to the elopement?
Yes, it is okay to ask your attendees to contribute to your elopement if you are comfortable with doing so, generally, an elopement is not a very expensive event to host so it should be that big of a deal for the few attendees that are coming to contribute a few hundred dollars to make it a reality. However, you should not force people that you have invited to pay money for your event as at the end of the day it is your event and you are the one that would like for them to come and attend it.
Additionally, if you are going to be asking people to contribute money to your elopement then you should make sure that it is a fairly low-cost one rather than trying to make it as costly as you can.
Related Questions
What are some leading companies that organize elopements in the United States?
It can be understandably hard to find someone that you can put the responsibility for such a special occasion such as an elopement in due to the fear of them messing it up. Luckily below we have compiled a comprehensive list of some of the best companies that organize elopements in the United States.
New York
New Jersey
Philadelphia
Pennsylvania
What is the best way to make it cheap?
The best way to make an elopement cheap is to make sure to host it as close as possible to where you live like this will mean that you do not have to pay for accommodation for the majority of people that will be attending your elopement, and additionally, it will greatly reduce the travel costs as the majority of attendees will simply be able to travel to your elopement event by car or public transportation.
Another way to minimize the costs of an elopement is to shop for the food yourself from major supermarkets where you live which will have the lowest costs for your basic cooking products. And then you can cook the food that will be consumed at the elopement and events after yourself so you do not have to pay a cook to prepare the food which can end up being quite costly.
What is the best way to make it expensive?
If you would like to have the best experience as possible you will likely have to pay a lot more, the easiest way to make an elopement expensive is to delegate all the tasks that are required to be done to make this elopement a reality to other people. This will include things such as organizing the actual event to doing the manual tasks such as cooking, cleaning, setting up the venue, and also have a photographer take the photos.
Furthermore choosing an exotic, far away location will greatly increase the average elopement cost due to the initial cost of booking the venue, but also for the accommodation, travel costs as well as money spent on eating out.
Header Photo © Jonathan Borba / Unsplash