Weddings are about rituals and ceremonies but they are also about fun, laughter, food, dance and music. Since a wedding marks the union of two individuals, a lot of festivities are involved in it. Being a joyous occasion, a wedding cannot be complete without the inclusion of music at different stages. While the concept of having a disc jockey or a DJ at a wedding was quite uncommon a few decades ago, these days, most modern weddings feature a DJ. Getting a professional DJ on board for your wedding does add to the overall cost but it is quite worth it. So, how much does a wedding DJ cost?
On average, wedding DJs charge around $1000 for their performing at the wedding. Depending on their budget, couples in US spend anywhere between $700 and $1500 in paying the DJ for their services.
Recently, my cousin got married and we spent $1200 on the DJ and other musical arrangements. The DJ's fee is dependent on various other factors. For instance, if a DJ chooses to play original music using his equipment, then his fee is bound to be higher than those DJs who play recorded music. If you want the DJ to be the anchor or emcee for a particular event during the wedding, then he will charge a separate fee for that.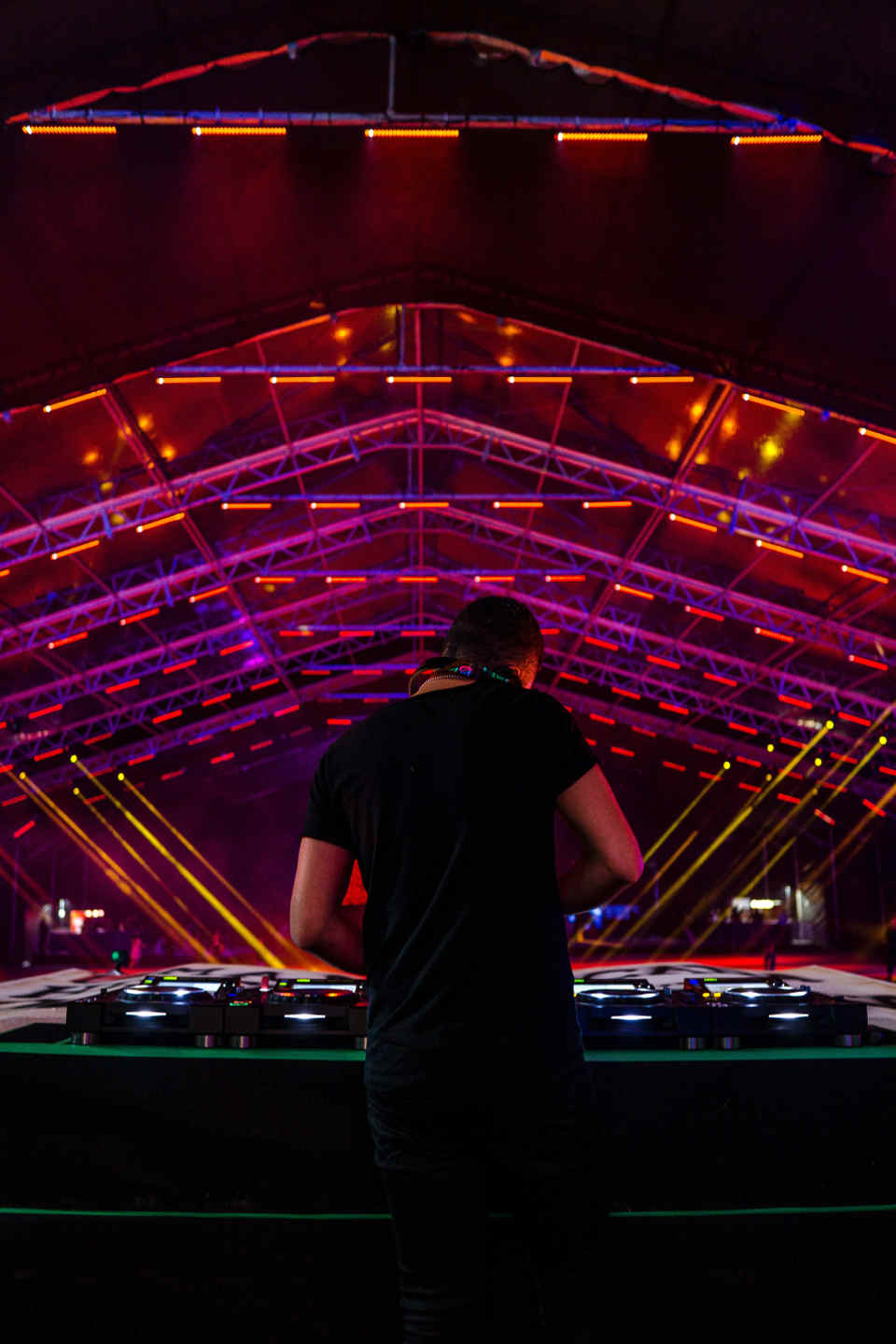 Is a wedding DJ worth it?
If you are willing to spend some extra cash, then hiring a wedding DJ is worth it. Since hiring wedding DJs is a fairly new trend, a lot of people end up wondering whether setting aside a budget for them, which will also affect the overall cost of the wedding, is worth it. If you are planning some dance-based events or parties during your wedding and want the guests to have a good time, then hiring a DJ is a must. You can organize the music on your own too but that will require a lot of time and effort. Hiring a DJ will help you compartmentalize the various tasks or activities during the wedding. (Recommended article: "Why You Should Take Dance Lessons before the Wedding?")
How much should you budget for a wedding DJ?
If you are organizing your wedding somewhere in the United States, the average cost of hiring a professional DJ would be somewhere around $1,000. The total amount could be higher or lower depending on your budget and the kind of DJ you go for. If a DJ has just started and is very new to the business, his charges would be low. If your budget is high, you could go for a more experienced DJ.
Talking of budgets, there are four types of DJs. The first category comprises 'bargain DJs'. These are DJs who have just entered the market and would be willing to work within a budget of $400 – $900. The second category has 'Average DJs' who charge anywhere between $900 and $1400. Then there are 'Wedding Specialist DJs' whose fees range from $1400 – $2000. 'Premium DJs' could ask for anything between $2000 and $3000 depending on their experience.
How much does a wedding DJ cost per hour?
A wedding DJ charges between $150 – $300 for an hour-long performance. The experience of the DJ is one of the major determinants here. If there is an event which you know will last for 4-5 hours, then it would be better to communicate that to the DJ as that might help you get a discount. Some DJs charge by the hour and some have flexible rates and would be willing to quote a reasonable fee if you book them for several hours.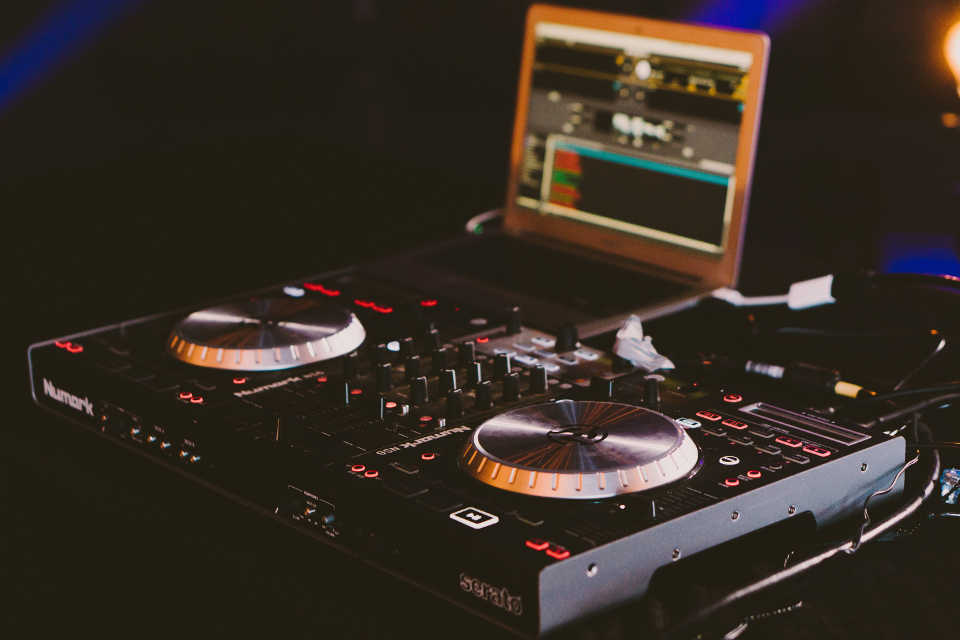 What is a reasonable price for a DJ?
The price that a DJ asks for depends on the number of years he has spent working as a DJ and equipment he has. From my experience, I know that an experienced and well-equipped DJ costs around $1200.
There are a couple of other factors that help them determine their price. If a DJ is very young with only a few years in the business, the fee quoted by him could be much lower than what experienced DJs charge. A DJ will quote the amount which they believe justifies their talent, popularity or experience. You must fix a budget for the wedding DJ and then talk to DJs who you think will be comfortable working around that budget.
Another significant element of whether a DJ is worth the money is the equipment he has. Many DJs who cost more have professional DJ equipment that can make their performances much more attractive.
Is a live band or DJ better for a wedding?
These days, hiring a DJ is a more viable option than getting a live band for the wedding. One of the major reasons behind this is the fact that DJs are more flexible and can play almost any song that you put forward a request for. They also offer you a wider range of options when it comes to genres. Live bands come to the wedding armed with a bunch of songs they have rehearsed a couple of times and played at other events. If you request them to perform a song you like, they might not accept it simply because they have not rehearsed it. If you are old-school like a friend of mine was, you might still go for bands but if you like the flexibility and energy DJs bring, you will settle for them.
Of course, if the budget allows it, you can hire both a DJ and a band. Often the DJ performs first and when the guests are "warmed up", the band enters the stage. (Recommended article:"What is Cocktail Hour During a Wedding?")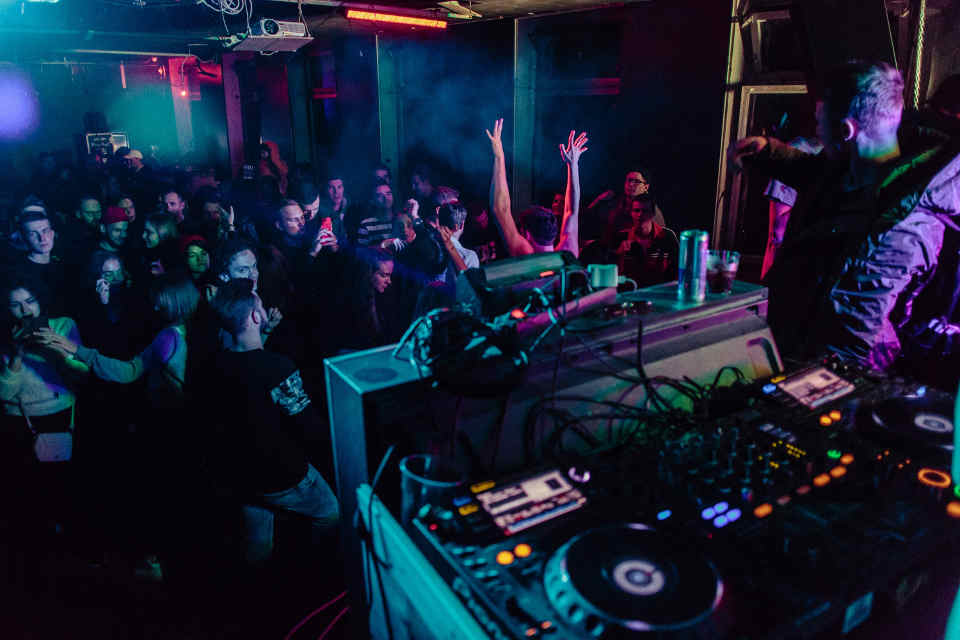 Is a wedding DJ tacky?
DJs being tacky was a notion that a lot of people had back in the day but with several DJs becoming popular and making it big in the music world, this belief was gradually kept aside. Having said that, some DJs can still be tacky! When you decide to hire a DJ for your wedding, do a background check on the person and find out the kind of events the person has performed in the past. The personality of the DJ plays an important role in livening up the proceedings at a wedding and so you must choose a good one.
Is a DJ or band cheaper for a wedding?
A DJ would mostly charge you much less than what a live band would charge for your wedding. A band comprises multiple members but a DJ does not come with a team. As a result, the cost of hiring a band is bound to be higher. However, there is no hard and fast rule to this. Hiring an amateur band will cost you much lesser than getting a DJ who has more than ten years of experience behind him. At the same time, a 12-piece band would charge a lot more than a regular disc jockey.
Does the DJ do the ceremony music?
DJ can do the ceremony music. However, you must make it a point to sit with him and explain to him the kind of music you want for the ceremony music. There would be an issue if the DJ plays the kind of music that the guests find inappropriate for that particular ceremony. If you hire a good DJ who knows his job, you wouldn't have to worry about these things. A qualified and experienced DJ can help you pick the right songs for each event or ceremony. He could also guide you towards getting the right equipment and ensuring that the sound system being used is of good quality.
Is it OK to not have a DJ at a wedding?
It is okay to not have a DJ at a wedding. For the longest time, weddings were conducted without the presence of a DJ. In the recent past, too, I have been to many weddings which didn't have a DJ. While wedding DJs might be trending, do not get a DJ just because every couple is hiring one for their wedding. If music doesn't feature prominently in your wedding planner, then hiring a DJ doesn't make a lot of sense. A friend of mine, who got married recently, wanted a simple wedding and therefore did not feel the need to hire a DJ. Even if you want music to be played at some of the events or ceremonies, you can make a playlist yourself, arrange the required equipment and get it organized yourself.
Related Questions
How much should a DJ charge for 4 hours?
The average fee for a DJ who is required to perform for 4 hours ranges from $600 – $1200. We booked a moderately popular DJ for 4 hours for my brother's wedding and he charged us $800. If you are hiring a newbie, his fee will be on the lower side. An experienced DJ, on the other hand, will charge a higher amount. DJs charge a particular amount for playing for an hour but when you hire their services for 4 hours, they could give you a discount.
How much do beginner DJs get paid?
A beginner DJ could charge anywhere between $400 – $900. What the DJ will charge eventually also depends on the number of hours you book them for. If you are hiring a beginner DJ for an hour, they might charge you just $150 – $200 for their performance. Last year, when I approached a very young and inexperienced DJ to play at my friend's wedding, he asked for an exorbitant sum. I let him go as I realized I could get a much more experienced DJ at the same price.
Is there music and dance at a micro wedding?
Though much smaller in scale than a conventional wedding, a micro wedding could have music and dance if you want them to be a part of it. A micro wedding can be best described as an intimate affair that is attended by 50 guests or less. It comprises of all the rituals and ceremonies one comes across in a traditional wedding but all of it is done in a low-key fashion. If you are including most of the time-honored traditions in your micro wedding, then there is no reason why dancing and music cannot be a part of it. (Recommended article: "Why You Should Take Dance Lessons before the Wedding?")
How can I play my own music at my wedding?
Playing your own music at your wedding is a good way to save up on all that money that you would have paid to the DJ. Playing or arranging for music at your wedding is not a difficult task but you will have to be aware of a few things. Firstly, you will have to arrange for a good quality digital player or any device that can hold several tracks in it. One of the most important things to do is to make a playlist of songs. You must pack in a large number of songs in the playlist and ensure its length is bigger than the duration of your wedding reception. Some of the other devices that you will need include a high-quality speaker system, a microphone, a mixing console and a bunch of cables and wires to connect the multiple devices that will be in use.
Of course, the most important question is, would you really want to spend your most important day in your life playing music for the guests? Personally, I don't think this is the best idea.
Can a wedding DJ play any song?
Wedding DJ can and should play any song. I would be quite disappointed if I'm at a wedding and the DJ cannot play a song I request him to. Weddings are attended by a large number of guests with varied tastes in music. While one particular guest could request the DJ to play a soothing, romantic number, another guest could put in a request to play a bouncy dance number. A good DJ should be able to cater to these diverse requests and keep everyone happy. Usually, the venue takes the responsibility to carry out the music licensing process. The DJ, on his part, should have an understanding of different genres of music and be ready to play any song that is requested at a given point.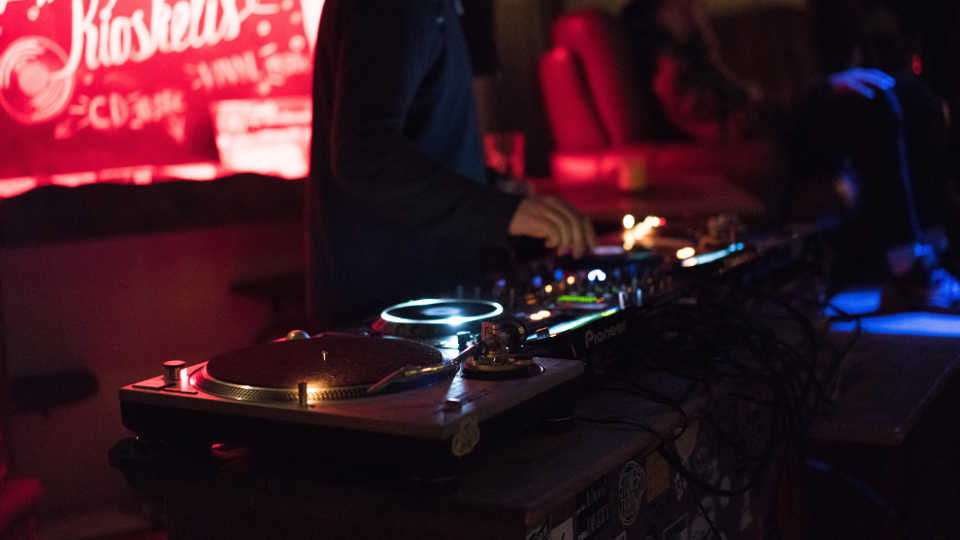 Should I get a DJ for a small wedding?
Why not? A couple of months ago, I was at a wedding that had less than 15 people in attendance and a DJ was playing mind-blasting music! Opting for an intimate or lavish wedding is a matter of personal choice. So is getting a DJ for a wedding. Even if you are having an intimate wedding but are excited at the prospect of getting a DJ to play some good music throughout the ceremonies, then go ahead and get one.
How long do DJs play at weddings?
If it's a reception, a DJ will play for close to 5 hours. If there are a few other ceremonies you want him to play for, the number of hours could go up to 6 or 7 hours. The number of hours a DJ will play at a wedding depends on how long you want him to be around. If it's an elaborate or a lavish wedding comprising a large number of events or ceremonies, the DJ would be required for a longer time.
Header photo © Jonathan Borba / Unsplash