A wedding is a magical moment for everyone involved, especially the two lovebirds who are on the cusp of spending the rest of their lives together. The first dance is a cherished moment that takes place at every wedding and one that everyone looks forward to.
If you are getting married, the question of why you should take dance lessons before the wedding might have gone through your mind. If you are not comfortable with expressing yourself through dancing, then you should absolutely take dance lessons.
Is the first dance so important though? And even if it is, should your dancing skills matter that much especially when your partner knows how uncomfortable you are about it? To know why taking wedding dance lessons is so important, we need to dive a bit deeper into the subject.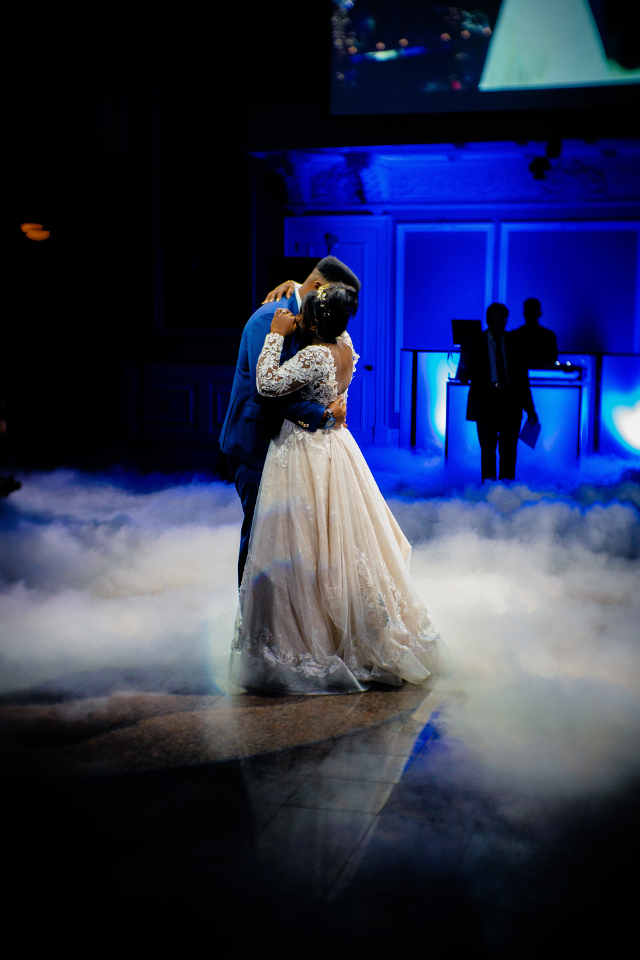 Why you should take dance lessons before the wedding?
Here are some of the reasons why taking a dance lesson is a great idea.
There are always two people in a wedding – A lot of us often forget this simple matter whenever it comes to doing something with our partner. You might hate dancing or love it but lack the skills. There is still no reason why you shouldn't attempt to get better. It's not just about you after all. Putting your time and effort into improving yourself will always make your partner happy and proud. Ideally, a wedding happens only once in a lifetime which makes it very special. Why not make it an extraordinary night for both of you?
Battle your fears – Dancing in front of so many people might seem like a nightmare to you. But the only way to change it is to charge forward towards what you fear. It will be scary at first and maybe even frustrating but bit by bit, you will conquer your fears. This will also give you the courage to try new things as you move ahead in life with your loved one.
Bond with your partner – Taking dance lessons is a great way to bond with your partner. Once the planning begins, you and your partner will be very busy until the wedding. Taking decisions about a thousand different things, making and sending invites, planning the guest list and other tasks might make both of you a bit overwhelmed. Wedding dance lessons will be a great way for you and your partner to spend some quality time with each other. You will be free to let down your hair and just have fun for a change.
New experiences – Being good at dancing opens up a lot of new experiences after your married life begins. Both of you will be able to go out dancing from time to time plus the confidence you gained will reveal itself in other parts of your social life as well. You will be more interested in trying out new experiences and your life will surely be enriched moving ahead.
Putting on a show – All things said and done, a wedding is a spectacle. There are guests and family members who will be looking forward to being a part of the experience and a night to remember. By taking dance lessons, you and your partner can put on a show for everyone there and create a lasting impression that will be talked about for years to come. You will also be able to inspire others to follow and have a great night together.
Why is it important to take wedding dance lessons?
One of the most compelling reasons why you should take dance lessons before the wedding is to make the first dance into a cherished memory for both you and your partner. A wedding is a collective experience where many people partake in the special moment and become a part of it. The more memorable it is, the better it is for everyone involved. The first dance sets the tone pretty much for everything that follows and so requires you to do the best you can.
Video cameras are also a given at weddings and you certainly don't want to cringe while watching it many years later, no matter how endearing it might have felt at the time. You only get to do the first dance once after all. Apart from the above reasons, dance lessons also allow you and your partner to have fun and bond during the hectic wedding planning stage. Dance is also, of course, an excellent way to exercise and regular lessons will make sure you are fit before the wedding too.
How can taking dance lessons help you?
Dance lessons can help you in several ways, especially if you continue with it even after your marriage.
Expressing yourself – It helps you to improve your dancing skills which will always be helpful in life. Dancing is a great way to unwind and bond with your loved one. It can be as exciting or as relaxing as you want it to be which allows you to connect to your partner in ways that you never thought were possible. Dancing reveals a lot about the person you are and sharing that with someone you love is nothing short of amazing.
Fun-filled dates – No longer do you have to sit at home and not go to a club because you are terrified of dancing in public. Wedding dance lessons will not help you with showing off at the club of course but it will at least teach you rhythm, confidence and flow. Once the basics are down, you can adapt it to different forms of dances. This is a great way to open up a ton of potentially fun dates with your spouse after marriage.
Be healthy and fit – Dancing is a great way to lose those extra calories. If going to the gym is not your thing, dancing with your partner is perfect to not only lose weight but also spend quality time with your significant other. You can explore other forms of dance later on and maintain a healthy and fun-filled life. The magic doesn't end at the wedding after all. It only begins.
Relieve stress – Planning for the wedding can be incredibly stressful. There will be a million things that should have been done yesterday and you will be in a constant state of frenzy until the wedding date. No matter how much you love your partner, things can get heated up during this time and both of you will need an activity where you can blow off a little bit of steam. Wedding dance lessons will not only bring you closer together but it can take out any stress you may be feeling inside.
Confidence – Confidence is a very strange thing. You may have it in one area and miss it completely in others. Yet as you overcome obstacles and gain confidence, it spreads to other areas and allows you to be comfortable enough to explore your fears. When you get over something that has frightened you for a long time, it makes you more open and courageous in battling other fears. So bit by bit, you will be able to improve and transform into the best version of yourself.
Places to take wedding dance lessons
Here are some of the popular places where you can take dance lessons for your wedding. Most of them offer a wide variety of packages and so should be able to meet any requirements you have.
New York
Dance Reverie – As an award-winning dance studio in Manhattan, Dance Reverie is a great place to take dance lessons for your wedding. They offer private lessons (due to Covid), Latin, ballroom and wedding dance lessons.
New Jersey
Wedding Dance New Jersey – This is one of the most popular dance studios in New Jersey that specialize in wedding dances. They offer a wide variety of lessons about the first dance, father/daughter dance, mother/son dance, children dance and more. So if you are planning to take dance lessons as a family and live in New Jersey, you might want to check it out.
Philadelphia
Society Hill Dance Academy – If you are looking for a dance studio for your wedding as well as other forms of dance in Philadelphia, then Society Hills Academy is a great place to check out. They offer both private and group classes for ballroom, Latin, competitive and wedding dance lessons. They even offer various tips to help you dance in your tux or dress comfortably to avoid wardrobe malfunctions from happening.
Pennsylvania
Arthur Murray Dance Schools – One of the most well-known dance schools, Arthur Murray is a great place to take wedding dance lessons if you live in or near Lemoyne, Pennsylvania. They take into account several factors such as the music you will be playing, the size of the dance floor and whether you have a band or DJ to help you not only learn but plan the dance as well. You can also choose from various dances such as the Foxtrot, Waltz, Swing, Salsa, ChaChaCha, Merengue and others to completely dazzle your guests and family.
Related Questions
Why should I take dance lessons if I hate dancing?
Hate is a strong word that usually gets thrown out a lot sometimes. If you have tried dancing and despite giving it your all, still find no joy in it, then perhaps dancing isn't for you. It's ok if you don't want to do something you don't enjoy. However, does your fiancé also hate dancing? If not, you might want to give it a go for her/him. Sometimes, we end up hating something out of disappointment or frustration. That doesn't make the activity good or bad. Married life is going to be filled with compromises and sharing. So why not start it with a little bit of compromise?
How soon before the wedding should I start my dance lessons?
This mostly depends on how skilled you currently are at dancing. If you are not that afraid of dancing and can bust out a few moves now and then, you can start relatively late and still catch up. However, it's always wiser to do it as early as possible, so even if a lot of stuff comes up later, you won't have to miss out on the classes.
Another important factor to consider is the number of lessons planned. As a general rule of thumb, you should ideally start the lessons about 6 to 8 weeks before the wedding but if you have never danced before, then you might want to take up lessons at least 8 to 10 weeks before. If you are not that confident about your current dancing skills, let your instructor know and they will help you to learn in a way that you are comfortable with.
What can I expect from taking first dance lessons from a dance school?
While going for your first dance lesson might seem a bit intimidating, most dance studios and schools provide private lessons for those who prefer to get one on one attention. You can talk to the instructor regarding the pace and complexity so they can edit the plan to meet your needs. The first thing you participate in once you reach the studio or school will probably be a joint discussion between you, your partner and the instructor. Here is where you can iron out all the details regarding how much time is there till the wedding, the dance form you want to learn, the music you plan to play and so on.
When it comes to the actual lessons, you can wear pretty much anything you want but do remember that dancing in a tux will be very different from dancing in workout wear or shorts. You can discuss this with your instructor so that the moves you learn will be comfortable and easy enough to dance with no matter what you wear.
Header Photo © Bernie Almanzar / Unsplash