COVID-19 that few in the world had expected or planned for, it is an extremely stressful time right now for people who have originally planned to get married during the spring, summer, and autumn months of 2020 with scientists believing that this pandemic is expected to last much longer than that. This is understandably a bad situation for all couples as well as their friends and families, but do not worry because there is a solution which is to have an elopement rather than a wedding which is what we will be telling you about in this article.
An elopement is a term used for a wedding that is organized suddenly or very close to the date that this event is going to be taking place. It is a type of wedding that is increasingly becoming popular around the world and more so during the financial and logistic difficulties that are caused by the arrival of the pandemic we all find ourselves in.
Why elopement is a great idea during COVID? The first and most important reason is the fact that you can organize an event in a small group of loved ones, without endangering other friends and family members. Another reason is that the cost of elopement is many times lower than the cost of a wedding. Elopement can also be organized very quickly.
Thanks for the fact that there are going to be fewer people in attendance of your special day which means that you and your spouse will have more one on one time with each other which makes the event much more special for both of you.
As you can see there are many advantages of having an elopement during the corona virus outbreak era, below we will answer more of your questions so feel free to continue reading.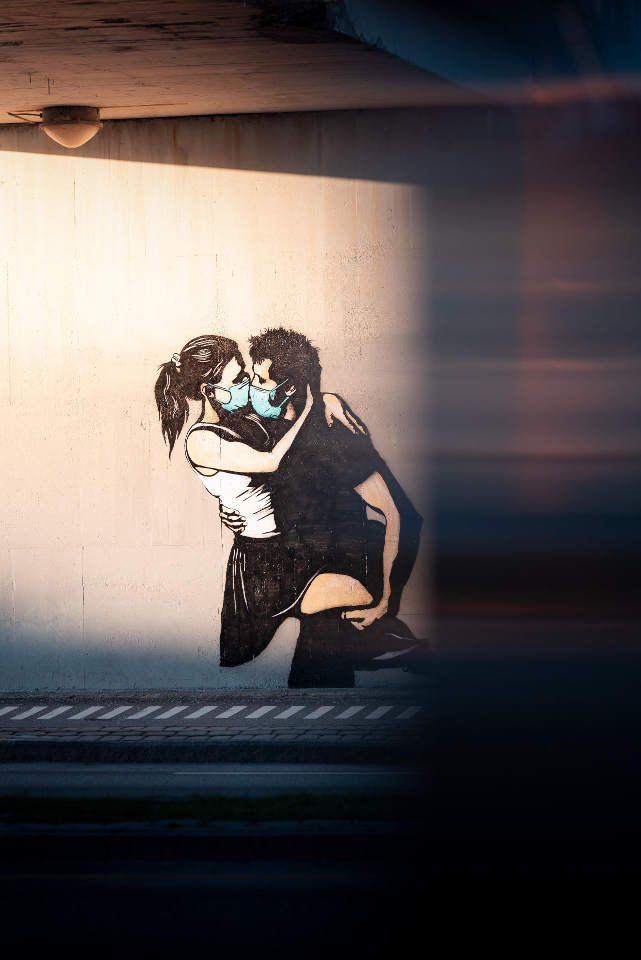 Why elopement is a so great idea during COVID
There are extra advantages of having an elopement during COVID-19 and one of the biggest ones is the fact that a large part of the elopement planning companies around the world are trying to take advantage of the current times and are offering generous discounts and bonuses to couples that wish to plan their elopements during this period of time. If you want to know more about elopement costs, read an article "How Much Does the Elopement Cost?".
Moreover, for some couples, it is a much better experience to have fewer people in attendance as there is less people to worry about and also fewer people to interact with and judge you which can get quite overwhelming when you are already nervous about how your special day is going to go and then have a large number of people talking and looking at you. Not everyone enjoys being the center of attention for such a large amount of people, which there is no problem with.
And, of course, there is the corona virus epidemic specific advantage that the fewer people there are in attendance the lower the risk will be of the people in attendance falling ill. This is a very important factor that you should be considered, as the health and well being of your friends and family are ultimately more important than anything else.
Size of an elopement compare to a wedding
There are no specific rules about the number of people that you can have attending your elopement, but generally, when you speak to elopement planners you will find that they recommend that the maximum number of guests that you should have of your elopement is 12 people. So if you have a few more it is not a big issue, this is a massive difference compared to weddings where you can have as many people as you want to be in attendance. You should also take into account the local regulations of the country and the local government of where you are living or planning the elopement as they may have limits in place that will not allow you to have 12 guests to attend.
How quickly can an elopement be organized during corona virus outbreak?
An elopement can be organized extremely quickly, usually, it takes just a few days to organize although it can take much faster than that if you are having a very simple elopement. If you want to guarantee that your elopement is organized fast without compromising on the quality then it is best to hire a professional elopement planner to handle this work for you. The simpler that you make your elopement the quicker you will be able to organize it, you can have further celebrations such as dinner in a restaurant or holiday when the pandemic is over.
Finding a planner for my elopement during corona virus epidemic
First, you should ask around people that you know and trust such as your friends and also family members about whether they personally know any elopement planners that they have been satisfied with. If they are not able to recommend someone then you should search online for elopement planners that happen to be based locally.
It is very important when you are looking online for professionals or businesses to hire that you look at their reviews on platforms such as Google Search and other review platforms that monitor the reviews that are posted on there and remove any reviews that are fake or paid for by the business themselves so that you can get a good idea if the business or professional that you are planning to hire will do a good job that will leave you satisfied.
COVID 19 restrictions in the United States that you should be aware of
New York & New York City
Only small events and gatherings are allowed in New York City and the state of New York that consist of a maximum of 50 people.
Official website: https://www1.nyc.gov/site/coronavirus/index.page
New Jersey
Indoor wedding limit of 100 people or 25% of the venue's entire capacity while outdoor wedding has a limit of 500 people but social distancing must be practiced by all.
Official website: https://covid19.nj.gov/
Pennsylvania
Restrictions on gatherings and events are in place which will make having a large number of guests difficult.
Official website: https://www.health.pa.gov/topics/disease/coronavirus/Pages/Coronavirus.aspx
Philadelphia
Indoor gatherings limited to just 25 people and must be held in venues where a maximum of 25% of the total capacity is filled up.
Official website: https://www.phila.gov/programs/coronavirus-disease-2019-covid-19/
Related Questions
Is it safe to organize wedding during this time?
While the coronavirus cases are still climbing all around the world, it is not a good idea to have a wedding as you first risk a virus breakout at your wedding which can infect most if not all of the attendees of your wedding. Apart from that, weddings are a very expensive event to organize and hold so it is best to save your money in these uncertain times and opt for an elopement instead.
Can I still have a professional photographer at my elopement?
Yes, you can have a professional photographer at your wedding as long as having them in attendance will guarantee you will not be breaking the guidelines of where you live. Furthermore, it is good to make sure that everyone at your elopement including your photographer is practicing social distancing and following other health and safety guidelines to protect themselves and the other attendees.
Can I host an elopement at my home?
Yes, you can host an elopement at your home without any problems, in fact this will be a very good choice for a location since in a lot of countries around the world there are limits to where people can travel. This will give your closest family and friends the opportunity to attend your elopement if they wish to. It will also save you a lot of money from having to hire a third-party venue and also give you some peace of mind since it will minimize the chances of you coming in contact with someone that is infected with the coronavirus.
Can an elopement be hosted virtually over the internet?
Yes, you can host an elopement virtually over the internet using software such as Facebook Messenger, Zoom, and Skype for example among the hundreds of other options out there. For a lot of couples, this will be a must as a large part of their families and friends will not be able to attend so this will be the only option for them to witness the event live. You also need to be aware that for some software you will need to pay even if the software is initially free to use you will need to upgrade in order to be able to host a live video chat with a larger number of people.
It is better to go with the paid options since they can offer you better quality video resolution and performance, better customer support, and allow you to talk at the same time with a larger amount of people.
Header Photo © Adam Nieścioruk / Unsplash