Bachelorette parties are a popular event that is organized mainly for the purpose of the bride celebrating her final single days in a special way with her closest friend. Some brides are very close friends to their female family members such as their sisters, cousins, and even aunts and moms which begs the question of whether it is okay for them to attend a bachelorette party?
Do moms go to bachelorette parties? Any invited person can participate in the bachelorette party. Traditionally, however, it is attended by the future bride's female friends. However, if you want the mother of the future bride to take part in it, nothing stands in the way.
If you are going to be inviting your mother to your bachelorette party it is most important that you yourself as the bride are happy with her attending, you should not let your mom, family members or anyone else try and force you to do anything that you do not want to as a bachelorette party is once in a lifetime event.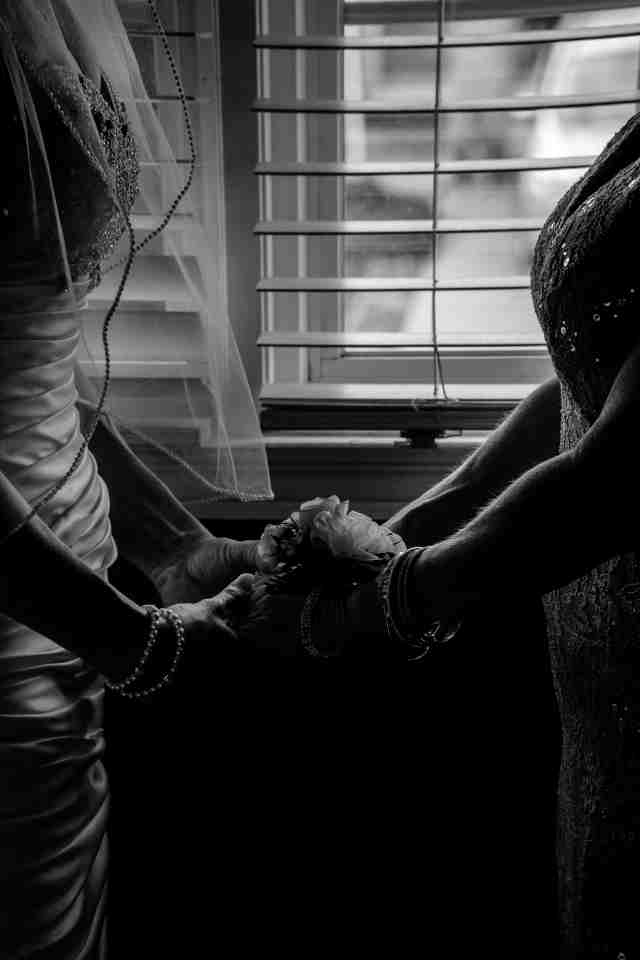 The question of whether moms should go to bachelorette parties is a polarizing topic that some wedding experts will say should not happen while others think there is nothing wrong with it at all, so you should not pay much attention to what other people are saying about this topic but instead consider what you want and feel about such things happening. Furthermore, your mom should also want to attend your bachelorette party, often your parents will not have the same interests and linkings as their children due to generational differences in views and opinions so you need to take this into account to if you would like your mom to be an attendant of your bachelorette party.
We hope that we were able to clear up some of the confusion around moms attending bachelorette parties, it is a very interesting question which we will discuss further below in this article.
What other family members can I invite to my bachelorette party?
You can invite any family members that you want to your bachelorette party, such as your sisters, cousins, and other female relatives if you yourself want to do it one hundred percent and then if those family members are happy with your decision. Generally, at a bachelorette party, the attendees are female which is something that you should be aware of since the majority of the activities at a bachelorette party will be targeted at females so it will not be appropriate and enjoyable for male family members or friends.
What if we're party animals?
If you are going to be taking part in wilder activities during your bachelorette party then you should strongly consider whether you would like your mom to be in attendance. Depending on the bachelorette party there may be a considerable amount of drinking due to activities such as going to restaurants and also bar hoping. As stated above the most important thing is whether you would like your mom to be in attendance, so you should not allow others to make you do something that you do not want to.
Should I invite my mother-in-law to my bachelorette party also?
Yes, there is nothing wrong with inviting your future mother-in-law but you need to be honest with yourself whether you want her to attend rather than letting her potentially manipulate you or force you to do something that you are not fully happy with. Furthermore, you should notify your future mother-in-law about what the bachelorette party will entail.
Should I make my family members contribute money to my bachelorette party?
If you need your family members to contribute to the bachelorette party in order to make it into a reality then yes you should, generally, bridesmaids that are in attendance do have to split the fee of the bachelorette party between them and you should not allow any special treatment for your family members as that is unfair and disrespectful to the other bridesmaids that will be paying. If the family members that you have invited then are not willing to pay then it is best that they do not take part. You can read more about this in the article "Who Pays for Bachelorette Party?"
Should I adapt my bachelorette party if my mom is in attendance?
You should not plan and design your entire bachelorette party around your mother, as it is your special day and it should be what makes you happy. But it may be a good idea to make sure that your mom is able to handle your bachelorette party, for example, some individuals especially when they get older are not able to handle consuming high amounts of alcohol and staying up late into the night.
Is it good to tell my friends that my mom is invited to my bachelorette party?
Yes, it is a very good idea to notify your friends that your mom will be coming to your bachelorette party, since mothers are rarely in attendance of bachelorette parties so that they are not any nasty surprises and so that your friends have a clearer idea of what to expect. Additionally, bachelorette parties are often organized by the bridesmaids so it is a good idea to let them know that your mom will be attending so they can better plan it so she can enjoy the even more.
Related Questions
Can I take my children with me to the bachelorette party?
You can if you wanted to take your children with you, but it is not something that happens with a bachelorette party as it is an adults-only event where adult topics are discussed and there is generally a lot of partying that goes late into the night and also a lot of drinking. If you bring your children with you then they will be a big liability to you and the other attendees of your bachelorette party. If your children are adults then you can invite them to your bachelorette party if you want to.
Is it okay for pregnant women to attend my bachelorette party?
Yes, there are no problems with pregnant women attending your bachelorette party, generally, for most female friendship circles a lot of the marriages and pregnancies will happen during a small period of time so it is very common for pregnant women to be bridesmaids at bachelorette parties or for the bride herself to be pregnant. However, remember that pregnant women cannot drink alcohol!
How do I politely tell my mom that I do not want her to come to my bachelorette party?
If it comes to you not want your mom to come to your bachelorette party but she wants to come there is nothing wrong with this. It is best to be honest and explain to her the full situation and the reasoning behind it, do not try to sugarcoat but instead say how things really are. You should also reassure your mom that there will be other opportunities for you two to celebrate your marriage together another time.
Header Photo © Yutacarn / Unsplash