Wedding photography is now very common around the world, and it is pretty much an integral part of all weddings as it allows for the newlyweds to perfectly capture those special moments of their special day that they can then cherish for many years in the future. However, for those brides or even couples who are looking for something extra, there is the possibility of what is known as boudoir photography.
First of all, it is important to outline what boudoir photography actually is. Boudoir photographs are intimate and romantic images that are usually taken in professional photography studios, at the couples or woman home or somewhere else where they can have privacy. The word 'boudoir' is a French word that means 'sulking room'- a woman's bedroom or private sitting room. Boudoir Photography although not being something that everyone knows about has been around since the 19th century and was originally enjoyed by the upper classes since photography back then was a very new piece of technology.
How much does boudoir photography cost? The cost of boudoir photography session depends on three factors: photographer's class, studio location and collection we buy. The final price of the session, even in the same studio, can be very different. However, you can assume that the full cost of a professional boudoir experience is around $400 to $4000.
If you want to know more why prices vary so much, I encourage you to read the rest of this article.
Ok, so how much does the boudoir photography cost?
It is difficult to clearly answer the question of how much does a boudoir photo shoot cost. It all depends on how much the person or the couple want to spend.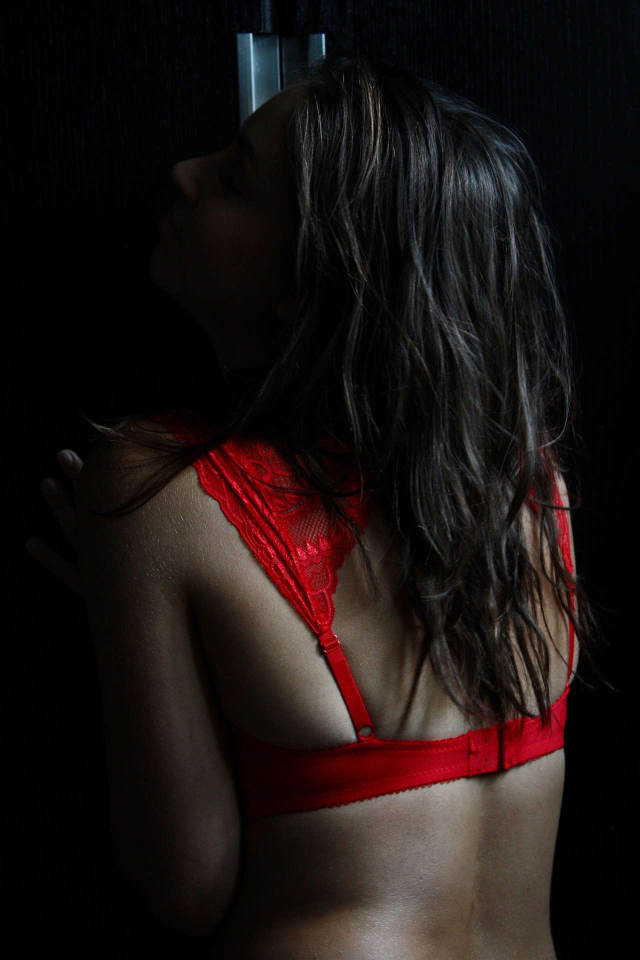 The main element that affects the price is, of course, the experience of the photographer who will take the pictures. A boudoir photographer is usually very experienced in such a form of photography which means that he/she is better at relaxing the photographed person. It also means that she/he will be able to provide a much smoother service, which most often results in better photos.
Additionally, the location of where the boudoir photography can add additional cost, if you have to book the location such as the photography studio or another type of a location then this will raise the price.
What is a "collections" or "packages" in boudoir photography?
A "package" or "collection" is usually a list of options available for purchase. The basic "collection" is usually the photo shoot itself, and each additional element, such as an album or wall art, is an additional "package / collection".
Why should I not go cheap with my boudoir photography?
Overall the cheaper that you go the worse your experience will be as you will get a less experienced photographer that will be less knowledgable about how to sort issues and problems that there is a high chance will arise. It can end up wasting your money as the photographer will be spending more times solving those issues than on the actual photography that you paid for. Of course, there are exceptions to this rule, but often this is the reality. Furthermore the cheaper the package that you go with the fewer hours and attention you will receive from the photographer in charge.
The location will also not be that good, usually, for the cheap boudoir photography packages they are hosted in a hotels, and apart from that, it will be a very basic experience where you are not going to receive any extras such as an album, prints and wall art for your photography.
Why should I go expensive with my boudoir experience?
By deciding to go with the expensive package you will be the subject to a much higher level of comfort, it will usually start with an interview where the photographer will ask you what you want to be included in your boudoir photography which will help him and give him the needed time to set everything up so it fits in your expectations.
Furthermore, with a more expensive package, you will be able to go to a much better location that will not be a hotel or a bedroom in your house but instead a dedicated boudoir photo studio.
The best way to find a cheap boudoir photographer
Arguably one of the best ways of making your boudoir session cheaper is to search for a local boudoir photographer from a freelancing website called Thumbtack which is a website where you can find professionals of all levels for almost everything although the majority of professionals there are usually from small companies and are just starting out so they are using the site in order to build up their clients list or portfolio before they branch out and start getting customers independently once their name is better known in their respective industry.
The good thing about Thumbtack apart from the affordable pricing is that you can use very precise filters to find the exact type of professional that you are looking for and you can agree and put everything into writing on the website itself.
How to find a boudoir photographer if I want to spend more money
If you are looking for a boudoir experience that comes with a higher price tag then it is best to either ask around your newlywed friends and family if they have any suggestions for a boudoir photographer. But if they don't then what you should do is to load up the search engine Google and search for a boudoir photographer in your area which will see a large number of results popping up for you.
Google is the top search engine in the world, and it ranks websites based on their quality as well as how long people stay on them therefore when you search for something at the very top underneath the advertisements you will see the websites of the best boudoir photography professionals who come with a much higher cost.
The best showcase of a good photographer is his website and his portfolio.
Related Questions
How many collections do I usually have to choose from during a boudoir session?
In the averagely boudoir photography experience, you will see between 3 and 4 packages. The base price for a boudoir session is usually the photo session itself and it is the cheapest package. More expensive packages usually contain additional shots, boudoir video as well as photo albums and wall arts. The most expensive collections usually contains all available elements.
The cost of boudoir photography in New York, Pennsylvania, New Jersey, and Philadelphia
New York
In New York the prices are drastically different, if you are planning to book from boudoir photography agency outside of the city of New York then you will be able to save a few hundred dollars while the companies based inside New York City are more expensive with price of such photography being $1000 upwards.
Philadelphia
The lowest average pricing out of the four states that we have listed in this point can be found in Philadelphia where the price for boudoir photography is between $500 and $2000.
Pennsylvania
In the state of Pennsylvania, the cost of a boudoir photographer tends to range between $400 and $1200 depending on the experience of the photographer.
New Jersey
New Jersey is a bit less expensive than the prices in New York so it may be a better option for New York residence that are looking to save a few hundred dollars however the prices are still between $800 and $2500.
Where can boudoir photography be hosted?
You can host boudoir photography pretty much anywhere, but they are usually hosted inside a building or somewhere where the couple can be alone thus allowing the photographer to capture those important intimate moments. The location majority of the time makes up a significant part of the budget for the photography session.
If you are going for the lower-priced options then the likely location will be hotel room or your home but if you are going with the expensive packages then you can host at a photography studio that is owned or rented by the photographer
Can boudoir photography be done abroad?
Yes, boudoir photography can be done abroad, there are two options for doing this, one way is to hire a boudoir photographer located in the country itself where you want to travel to take the boudoir photography or alternatively you can plan it with a local boudoir photographer and then travel together to that location in another country.
It is generally rare for couples to travel to another country just for boudoir photography but you should not let this stop you, after all, it is your special moments that you are going to be capturing so all it matters is that you are happy with your choices and decisions.
Header Photo © Yohann Libot / Unsplash