Weddings, despite being a magical moment for all involved, also come with a wide variety of customs and traditions which can seem a bit confusing. One can attend dozens of weddings and still have many lingering questions when it comes to their wedding.
Who typically pays for the honeymoon? As per tradition, the bride's parents do pay for honeymoon but times have changed and today pretty much anything goes based on one's circumstances. Some pay for it themselves while others split the cost between them and their parents.
Every couple's financial situation may be different, making it almost impossible to follow any particular tradition and so one needs to improvise. Therefore this responsibility falls on the couple and their family so that they can come up with a solution that works for them. Why is it so now and how can you make the right decision? Let's take a look down below.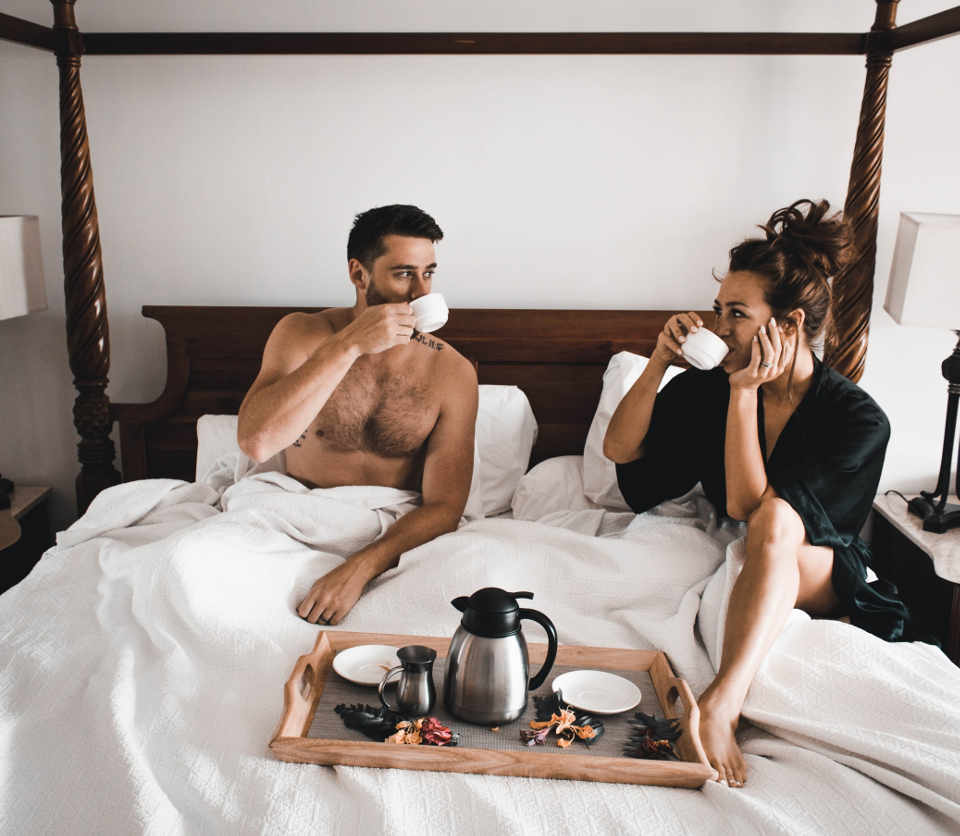 Who typically pays for the honeymoon?
Amidst all the planning required for the wedding, it is easy to lose track of how one can pay for the honeymoon. One will always have a certain idea or plan but as circumstances change, all those plans may prove to be useless. Therefore, you must decide on how you will be paying for your honeymoon. Let's look at all the options you may have.
Parents – If your financial situation is a little tight after the wedding, feel free to ask for financial assistance from either the bride's parents, the groom's parents, or both. There is no shame in asking for help because paying for one will cost you a substantial amount of money and as both of you start your new journey in life, you certainly don't want to lose all your savings. The wise thing to do would be to let both the parents know if you need help as soon as the wedding date is fixed so that they can plan too.
Yourselves – If you have saved up enough money where you can splurge on your honeymoon and still have enough leftover in the bank, you can go ahead and pay for it by yourself. Either of your parents may choose to help you out and pay for it but you can always politely decline their generous offer. As people get older, it's always important to have enough money in the bank for any emergency that may arise. By opting to pay for it by yourself, they will be able to keep their savings intact and you can go on your honeymoon without any worry.
Honeymoon registry – One can have a honeymoon registry along with the wedding registry to crowd source the honeymoon. In this case, instead of you and your parents, the guests will be able to fund your honeymoon. You don't need to get all of the money required as any bit of money is always welcome. Your guests will be able to fund various parts of your honeymoon from activities, meals or even flight fare and hotel stays. There are many websites online that can help you to set it up very easily.
Wedding money pool – Almost every couple receives money as a wedding gift and it adds up to a substantial amount. If you plan to have your honeymoon a few months or a year after the wedding, you can use these monetary gifts to cover most of the cost. By booking your flights and hotels when great offers come by, you will be able to get some great discounts too. By having enough time between your wedding and honeymoon, you will also be able to have enough time to plan and optimize your plans.
Family and friends – Almost anyone can help you fund your honeymoon and this includes grandparents on both sides, aunts, uncles and even your closest friends. This usually happens as a surprise but when it happens, make sure you send them all a nicely written thank you note to let them know how much you appreciate what they did.
When it comes to paying for the honeymoon today, there is no right or wrong answer. Gone are the days when one has to stick to tradition even if it may end up being a financial or emotional burden. What works for one couple may not work for another. So always make the decision based on what's best for you and your family. Never be ashamed of asking for help and if your parents do pay for it, you can always pay them back indirectly.
Most parents will feel bad if you offer to pay back their gift to you but you can always start a secret account for them and pay them back there so one day when they need the money, you can help them out.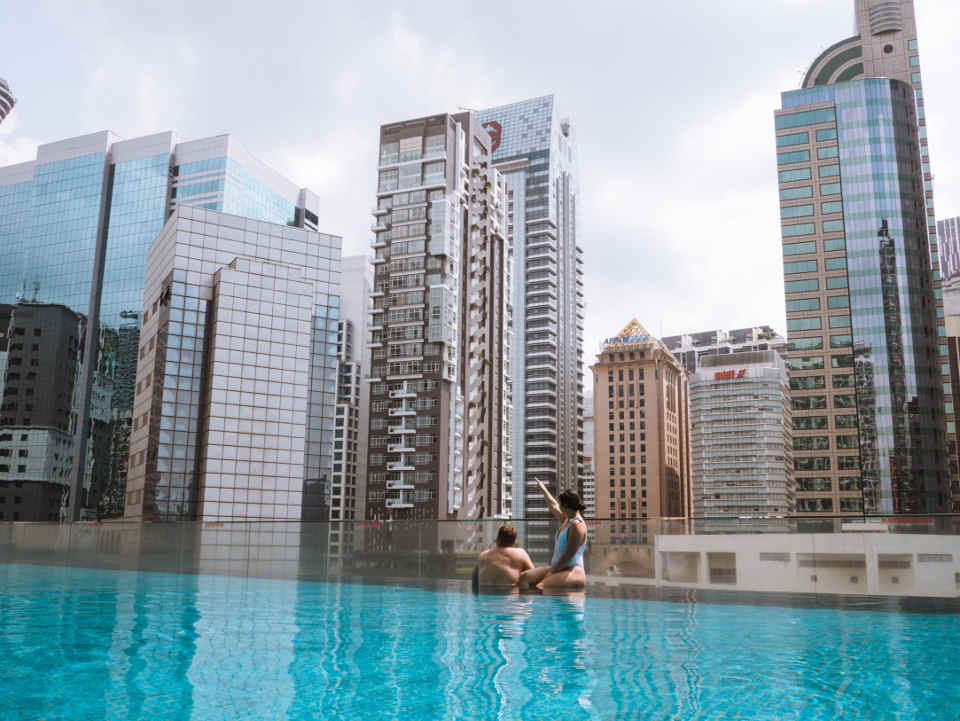 How to plan your finances for your honeymoon?
Planning for the wedding budget is in itself an arduous task and when you throw in the honeymoon into it as well, things can get a bit dicey. Sometimes it comes down to where to compromise? Your wedding or your honeymoon? Ideally, you wouldn't want to have this happen to you as you want both of them to be equally grand. Here is how you can plan for your honeymoon when it comes to funding it.
Immediately after the wedding – If you plan to go for your honeymoon immediately after your wedding, then you need to start planning for it the moment the wedding date is set. The earlier it is, the better. There is no need to book flights or hotels at this time of course but you should start thinking about how to pay for it. When you do, always keep in mind that circumstances can change later and so depleting your entire savings to pay for the honeymoon would be extremely unwise. If you feel that your financial situation is getting a bit tight, feel free to ask your parents for help. This way, you will be able to sort out the financial aspects well before the wedding.
Long after the wedding – Today a lot more couples are going for their honeymoon months and sometimes a year or two after the wedding. As we all live very busy lives and have demanding jobs, it can be hard and stressful to take a long vacation all at once. By choosing to have the honeymoon a few months after the honeymoon, you will have a lot of time to plan and sort out the financial details. In this case, having a honeymoon registry or crowd sourcing it is a great idea. While it may not completely cover all the costs, it will certainly help a lot.
Tips for funding your honeymoon
As mentioned above, there are many ways in which you can fund your honeymoon. Here are some tips you can use to ensure that the funds are ready for when you want to use them. These are useful when you are planning to go on a honeymoon right after the wedding and not several months later.
Planning – Plan for the honeymoon well in advance. The more time you have the better. At this stage, you need to start thinking about possible destinations, the type of hotel you want to stay in and how to get there. While you don't have to book anything, you do have to get estimates of the different costs for future reference.
Research – Once you have a general idea of where you want to go, you now have to do some research and figure out the most efficient way of having the planned honeymoon. This involves checking with various travel agencies to see which ones offer the best deals and go through customer testimonials of those who have used them before. Never go with the first agency you find unless it was strongly recommended by multiple people close to you. Even then, it wouldn't hurt to look around.
Open a Savings Account – Once you know how much it will probably cost, it's time to open a special savings account. This is crucial because you don't want to save money in the bank account you currently use as you might accidentally lose it as expenses come. If your parents or your partner's parents are also helping out, then you can make use of this account even after your honeymoon as a way of paying them back. In this case, you can put back all the money that was given to you by them and allow it to accumulate interest until the time they might need it.
Save with Purpose – This is also extremely important as many of us have the tendency to be laid back thinking that we can put in less money one month and extra in another. That rarely happens and so you need to ensure that you put down the same amount every month unless your circumstances don't allow you to. To reduce the financial strain every month, you can take the total cost of the honeymoon and then divide it by the number of months till the wedding to know how much you need to save every month.
Use Travel Cards – You can also get a travel or airline card to start accumulating points over time. Many providers offer great signing on bonuses for new customers which you can fully utilize for your honeymoon. However, do ensure that you don't spend so much that your bill becomes so big and that it hampers your monthly savings. Check out various offers on the cards and see if they will work for you or not.
With the above tips, you should be able to properly plan everything about your honeymoon without any hassles. Sometimes, unexpected circumstances may dampen our plans and while there might be nothing we can do about it, we should always keep our options open and try our best. If you still can't meet your funding goals, then openly communicate it with your parents and your future in-laws so that they can plan with enough time on their hands.
Related Questions
Do I need to pay back the money if any of our parents funded the honeymoon?
You don't have to but it will be a nice gesture for you to do so. Just like you, they also probably worked hard for their money and it seems only right that you pay them back. However, returning the cash to them may come across as a very rude gesture since they gave it as a gift to you. So if they do decide to pay for it, you can let them know that you will pay it back.
If they insist on you not doing so or get angry because of the suggestion, then you can start a secret account for them and put the money there so that you can help them out whenever they need money in the future. After all, they did help you out in your time of need. It's only right that you do the same.
Can I split the honeymoon costs three ways between both our parents and ourselves?
Absolutely you can! In fact, it's one of the best ways to reduce the financial burden on each party especially if finances are tight because of the wedding. Splitting it three ways will reduce the amount of money each one needs to put up which will prevent anyone from almost depleting their savings. You can also split it between yourselves, both parents (from both sides) and even use the monetary gifts from guests to reduce individual contribution even more. The more savings you can retain in your bank account after the wedding and the honeymoon, the more financial stability you will have in the first few years of your marriage.
Is taking a loan for the honeymoon a good idea if I don't want to bother anyone?
Taking a loan so early in your marriage will be a very bad idea. One of the most important times for a wedded couple is the first year of their marriage. The decisions you make then will impact you for a very long time and so putting a strain on your financial stability is very unwise. In the first year, many new expenses may pop up unexpectedly and you want to have enough savings to dip into for such scenarios.
If money is tight and you don't want to bother your parents (both sides), then you can always set up a honeymoon registry to allow others to fund it. Since a lot of people can make small contributions and raise the overall amount, it is perfect for funding a honeymoon.
Header Photo © Wayan Parmana / Unsplash