While there may be no actual rules regarding what you officially can or cannot do when you attend a wedding, there are various things that are generally considered to be unacceptable. Being aware of these thoughtless or embarrassing acts will let you know what it takes to become the worst guest.
What to do to become the worst guest at the wedding
Although many people are aware of some aspects of behaving appropriately at a wedding, the reasons for certain wedding etiquette may be a mystery. There are many things that a wedding guest can do without realizing they are being unbearable or rude. Read on for more about the reasons that would make you an unforgettable guest (in a bad way).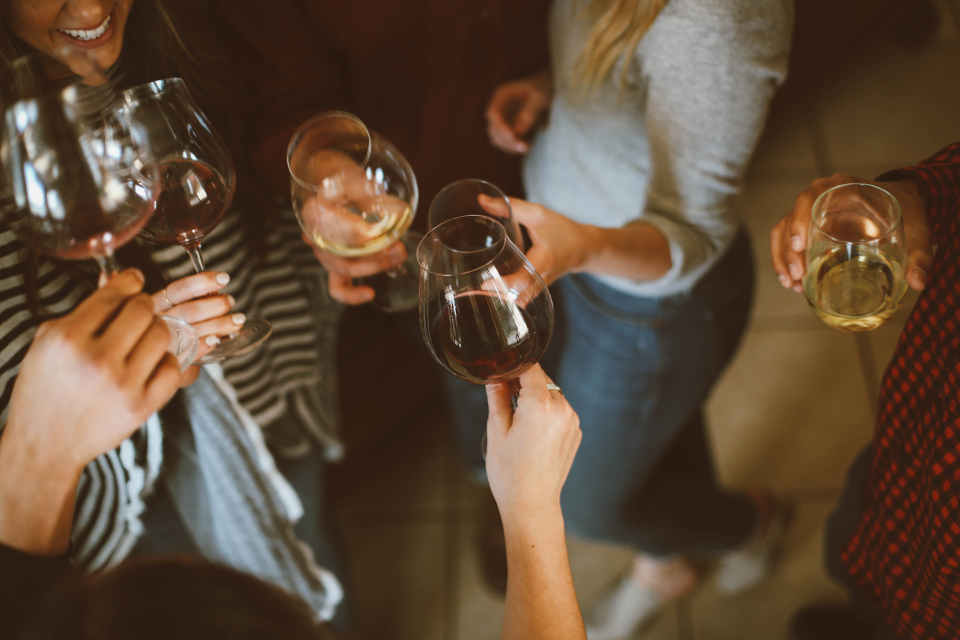 There are several activities that you expect to see at a wedding. One of these is a guest getting plenty of attention for the wrong reasons. Whether they are clueless about how they should behave at this type of occasion or have had too much to drink, there are guests who struggle to maintain their composure.
From wearing white to making distasteful remarks about the food, these are among the blunders that the worst wedding guests are known for.
Sending messages during the wedding
Communicating on your phone during the wedding ceremony is a guarantee that you will be remembered as a dreadful wedding guest, especially if your phone is buzzing continuously and disrupting the ceremony. Imagine how awful it would be for a text message to come through loudly while the couple is exchanging vows or a heartfelt tribute is being made.
Making an awkward toast
Regardless of how long you have known the couple or how much personal information you have about either or them, making a toast that is filled with vulgar details will create a lot of discomfort. There is a time and place for everything and a wedding is certainly not ideal for sharing stuff that will leave people blushing and cringing.
Since guests range from grandparents to colleagues from work, avoid saying anything that people are not interested in hearing about the bride or groom. You should also avoid making an abrupt toast or giving a speech if the couple did not request you to speak during the occasion. Addressing the guests suddenly is one of the top items on the list of worst guest behavior.
Wearing white
This may seem obvious but unfortunately some guests insist on matching what the bride is wearing. There are several colors that you can pick from for this special day instead of competing with the bride. Save your snow white, off-white and cream outfits for another day. Anything that appears to be white will make you look like you are trying to upstage the couple and take away the spotlight from them.
Criticizing the food
Complaining about the food that has been served at a wedding is bound to cause a lot of tension. No matter how you feel about it, you should keep any negative opinions to yourself and let the couple celebrate the day without you mumbling in the background.
Keep your comments inspiring and positive or do not say anything at all because someone will hear your complaints and share them with the bride and groom. Even if your food looks or tastes unpleasant, zip your lips and smile.
Getting drunk
Sipping some wine or liquor is fine for some fun and entertainment but if you become so drunk that you start causing trouble and ruining the event, you have crossed the boundaries. Drinking excessively and creating a scene will never be okay because it interferes with the couple's happy day. In case a friend, family member or server lets you know that you have had enough, put the drink down and get some water.
Dancing wildly
Although the bride and groom want all their guests to have a fantastic time at their wedding, this is not a chance for you to display your erotic moves or get too close to other guests. Dancing inappropriately or taking over the dance floor will make people uneasy around you. Stay calm and have a good time. Remember, this is a wedding, not a dancing audition or performance.
Bringing an uninvited guest
Bringing a guest who was not invited to the ceremony can be very frustrating for the couple, especially if you did not inform them that you were planning to beforehand. You should also confirm whether children are invited to the wedding. In case you are not sure about this, it is advisable to clarify about the type of event in regards to whether you can include someone else in your invite or be accompanied by kids.
Attending a wedding while you not feeling well
If you are not feeling well, there is a risk of your condition being contagious at an event where there will be several other guests in attendance. If you are extremely sick it would be better to let the couple know in advance and skip the ceremony. No one wants to be remembered as the sick guest who spread whatever they had to everyone else. The bride and groom will be grateful that you made a responsible decision to stay home.
Posting wedding photos too soon
The newlywed couple may not appreciate you putting up pictures of their wedding all over social media without their consent or before they are prepared to share their own images. Some couples prefer to post their pictures first. As a guest, the right thing to do is respect the couple's terms and choices. If you are not sure about how they feel, you can ask them. Certain details such as the bride's gown or her floral arrangements are usually kept under wraps until the couple makes it clear that it is okay to share them.
Related Questions
How do you mess up your wedding?
Your wedding is one of the most important days in your life but stressing over all the minor details or taking the occasion too seriously can end up ruining it. You will probably be nervous, anxious, confused, excited or feel a combination of mixed emotions. Trying to stick to your usual routine and staying away from any task that may go wrong is the smartest way to ensure your big day is a success.
One of the ways to mess up your wedding is by attempting to be in charge of everything. Deciding to handle all the stressful duties instead of focusing on feeling and looking great is a recipe for disaster. Let someone reliable take care of the difficult tasks while you relax and get ready for this memorable chapter in your life.
Wearing brand new shoes without trying them on may lead to you spending the entire day in terrible pain. You should only wear shoes that are as comfortable as possible to ensure that you can keep them on all day long without feeling miserable.
No one wants to experience hunger pangs or feel dizzy because they have had nothing to eat all day. Skipping your first meal of the day might cause mood swings and lethargy that will make it really hard for you to enjoy your wedding. Start your day with a nutritious breakfast that will give you the energy you need for your event.
Is it okay to not go to a wedding?
It is not unusual for people to receive wedding invitations that they are not excited about. Most individuals can expect to be invited to a wedding that does not sound interesting or interferes with plans that they already had. Whether the wedding invitation is from someone that you are not familiar with or you are simply not looking forward to the occasion, declining it is not the end of the world.
The main factor that will determine whether or not it is okay to turn down a wedding invitation is how you handle the situation. It is a good idea to politely explain why you will not be able to attend and possibly send a small token if you can. Turning down the invitation as soon as you can in a respectful way will enable the couple to adjust their plans and accommodate someone else.
You also need to consider how close you and the bride or groom may be to each other. If you and the groom have been bosom buddies since childhood, it would be rude to ignore the invitation or decline it at the last minute. In general, your relationship with the couple influences how they will feel about you not being in attendance. If you do not really know each other, it is unlikely that your absence will be a big deal to them.
Although most people have valid reasons for not going to weddings, there are times when you are just not in the mood. If you do not have a clear reason such as illness or prior plans, the couple may conclude that you do not want to join them on their wedding day. Whenever you can, think about making a brief appearance to at least congratulate the bride and groom.
Header Photo © Alasdair Elmes / Unsplash