Despite what many believe to be true, there are no right or wrong options when it comes to wedding gifts. The only thing to keep in mind is whether your gift to the couple will be useful to them or not. But what if someone else gives the same gift you did? Luckily, there is a way to prevent this from happening. In this article we will consider whether giving cash and checks as a gift at a wedding is ok.
Do you give cash or check as a wedding gift? Although a check or cash is not as exciting a gift as some gadgets, it is the perfect gift for a young couple. In addition, it protects us against giving unnecessary gifts. If you are giving a check, however, do remember to address it properly with the correct spelling.
While you can pretty much give anything as a wedding gift, you do need to do it politely and responsibly. Here we will be taking a look at the proper ways to gift cash or checks as well as how to add a few personal touches to it.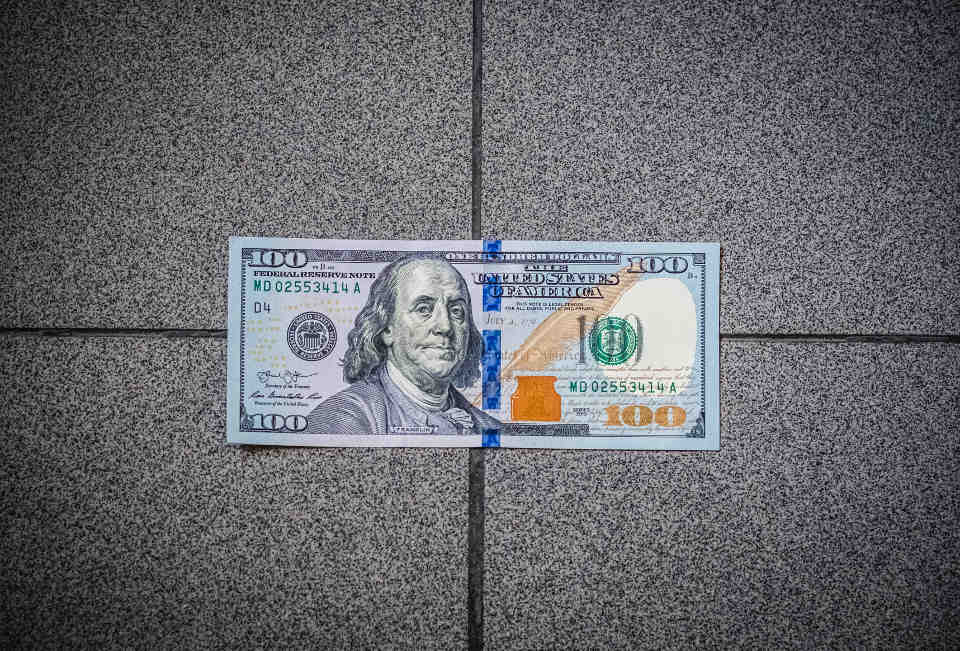 Do you give cash or check as a wedding gift?
Gifting cash or a check to the wedding couple is not only a great thing to do but is also one of the most useful gifts you can give. Both options come with advantages and disadvantages and the best one will be based on your convenience and/or the couple's preferences. Giving a check, for instance, will require you to visit your bank and make sure all the details are correct but will be more secure than cash. So it won't be as easy or convenient as putting a few wads of bills in an envelope.
Traditionally, people give household appliances, gift certificates for spa weekends, gadgets and other items. However, the risk in doing so is that multiple people can give the same gifts and since the couple will only need to use one of them at a time, they might either store it somewhere or if possible return it to the store for another item of equal value. Instead, when you give cash or a check as a wedding gift, the couple can either put it in their savings account or use it to fund their honeymoon, home furnishing, or buy any items they need.
Some people might feel that giving cash or a check as a wedding gift may feel a bit impersonal and rude but in reality that is never the case. If you gift the couple a very low amount, they might take it as a rude gesture but anything above $100 per person will be golden. As for the impersonal bit, all you need to do is include a small card inside with a message to the couple and decorate the envelope with your names to make it feel more personal. Do note that if you can't gift money, then you don't need to do so. Never do it if you are in a financially difficult situation. No couple would ever want you to suffer because of the very same gift you gave them.
Is it better to give cash or check at a wedding?
Giving cash is undoubtedly a great wedding gift but there is always the risk of theft. Anyone who gets their hands on it can steal it and no one will be able to find out the culprit. Giving several bills in an unmarked envelope may also be seen as a bit cold and impolite too. So if you do give cash, write your names on the envelope and include a small card inside with a message too.
Checks, on the other hand, are more secure since only the person addressed on the check will be able to encash it. However, on the flip side, it will have your account number and other details too. So while someone won't be able to steal the money per se, your personal details can be stolen. You also have to make sure that it is addressed properly. You can either mention the person in the wedding couple you know better or give both of their names by writing "or" between them. If you write "and" instead of "or", then both of them will have to be at the bank to encash it.
If you are close to the bride or the groom, feel free to ask them what they prefer. The surprise may get ruined by doing so, but you will be making it a lot more convenient for them. Some couples may choose to have cash or a check basket at their reception too. So if you manage to find this out early on, you can gift them as per your preferences as it indicates that the couple is ok with both options. One way to find this out is to check their website as most couples will post it there.
How to gift a check properly to the wedding couple?
There are a few things you need to keep in mind when gifting a check to the wedding couple. Some of them are:
Always make sure that you get the names right. You can either address one of them or both as per your preference but make sure that their names are spelled right. However, if you know that they don't have a joint account yet, address it to the person you are more close to.
You can give them the check at the reception but if you don't feel comfortable, then you can also mail it to them as it will be more secure.
If you do decide to mail the check, you can do so either before the wedding or right after. As a general rule, always send it within at least two months of post-wedding.
To make the gift feel more personal, you can also place the check inside a greeting card along with a small handwritten note.
If you would like the couple to spend the money on a specific purpose such as a honeymoon or a romantic dinner at an upscale restaurant, feel free to mention it in the card.
Related Questions
Is it ok to give a check for a wedding gift?
Yes, it is. When it comes to wedding gifts, what matters the most is whether the gift will be useful to them or not. Unlike traditional gifts, everyone will always need money for one thing or the other. The only thing you need to keep in mind is to gift the check in such a way that it feels more personal. Don't merely put it in a blank envelope and give it to them. Decorate the card and add a handwritten note inside wishing them a happy life and add other personal touches. Also, make sure the details are all correct in the check. Otherwise, they will have to contact you to write a new check and it will always be a little bit awkward for both parties.
Is cash a bad wedding gift?
No, it isn't. But there is a right way and a wrong way to go about it. Don't just hand over a few wads of bills to them or put it in a bland envelope with only your name on it. Instead, customize the envelope and make it more special. It also would be wiser to first check their website to see if they have a cash registry set up or a cash fund. Some couples specify what purchases they are planning to make and allow guests to contribute towards their goals such as buying a car or for an intimate dinner.
Is a gift carts a good wedding gift idea.
Personally, I think gift carts are a very bad gift idea in any case, whether it's a birthday or a wedding. Why restrict anyone from purchasing a gift to one particular store? This idea is best presented in the video below 🙂
How much cash should you give for a wedding present?
This one is a bit complicated to answer as one can't come up with an ideal number that makes sense both for the guests and the wedding couple. You can, however, figure out a good range by looking at the scope of the wedding. Try to give at least $100 when you are gifting cash. Generally, most people gift anywhere from $100 to $200 per individual as it will help the couple to not only offset the cost incurred by the wedding but also give them some extra cash in the end. If you can't afford to gift money, please don't. Instead, you can use your creativity and give them a handmade and personalized gift. If you want to learn more about this topic, I recommend the article: "Is $100 Sufficient as a Wedding Gift in 2021?"
Header photo by © Sharon McCutcheon / Unsplash