We use different types of endearment to address our partner. Sometimes, our mood dictates what we refer to them as. In my experience, our feelings for our partner evolve with time and so do the kind of terms we use to address them. A change in the dynamics in a relationship also indicates a change in the way it is defined. For instance, when you get married to your boyfriend, he will be referred to as your husband. But what about the time when you get engaged to your boyfriend? What do you call your boyfriend after you get engaged to him?
Once you are engaged to your boyfriend, you will address him as your fiancé. For him, you will be his fiancée. These are the official terms by which you will refer to each other after being engaged. A 'fiancé' is what a man is between being a boyfriend and a husband.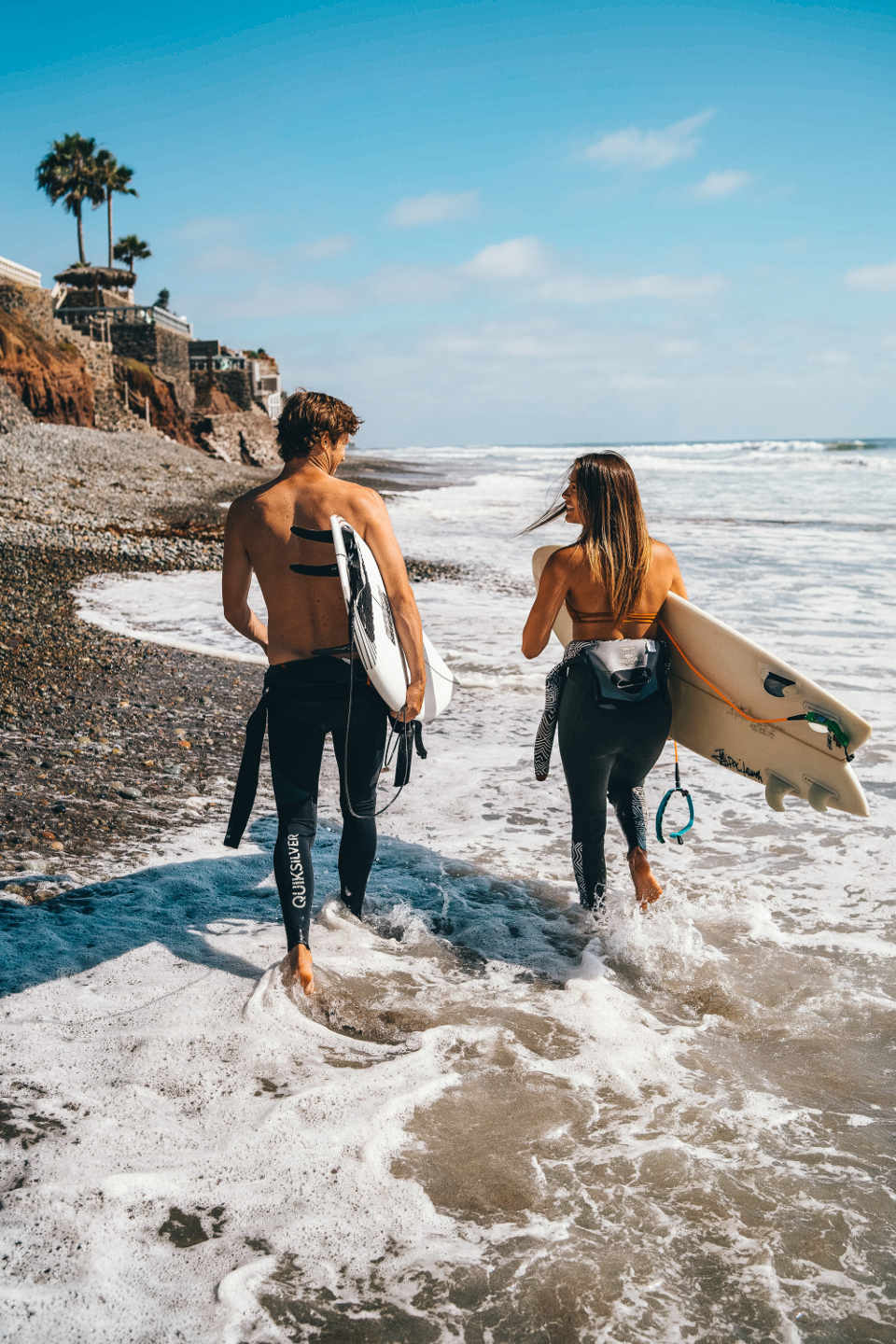 Do I call my boyfriend fiancé or fiancée?
You call your boyfriend your 'fiancé'. 'Fiancée' is a term used to describe a woman who is engaged and to be married. When I got engaged, I always introduced my boyfriend to my friends and colleagues as my fiancé. If two men get engaged to each other, both of them will refer to each other as their fiancé. Similarly, if an engagement ceremony takes place between two women, they will be each other's fiancées.
Is your fiancé still your boyfriend?
Yes, your fiancé is still your boyfriend. If your family sets up a match between you and your boyfriend, you can't call him your boyfriend as both of you never dated. Both of you were introduced by your families with the proposal of marriage. However, if you have been engaged to a person you had dated for a while and used to refer to him as your boyfriend, then you can still refer to him as your boyfriend.
Does the equation between a girl and her boyfriend change once she is engaged to him?
The equation between couples evolves with time and most people would hope for it to change for the better. My sister dated a man for a couple of years and one fine day, she got engaged. I thought the equation between them was largely the same but due to their relationship getting an 'official' status, they started feeling a sense of responsibility towards their relationship and the way their projected it in front of the world.
When they were just a young couple madly in love and dating each other, they often fought over petty issues and were slightly irresponsible about a lot of things. Now that families were involved, they inherently felt that we ought to be more serious about the way they planned to take their relationship further and discuss things like the way they want to plan their future.
Can I introduce my fiancé to my friends and colleagues as my boyfriend?
Yes, you can. While introducing him as your fiancé will help people get a clear idea about your relationship with him, calling him your boyfriend is fine too. What you wish to address your fiancé is a matter of personal preference. If you feel a relative is asking for specifics, then you can perhaps tell them that he is your fiancé or your boyfriend to whom you have been engaged.
Will people mind if I introduce my fiancé as my boyfriend?
Certain people are a little conservative in their approach towards a man-man or man-woman relationship or people dating in general. I know of many such people both in my personal and professional space. You must always be honest about your feelings and proud of the relationship you share with your partner. Sometimes, women just get used to calling their partner their 'boyfriend' and then it takes a while for them to start referring to them as their fiancé.
Related Quesions
What does a girl call her future husband?
What do you call your future husband depends on the kind of relationship you are in with him at that moment. If he is somebody you are dating at the moment and hope to get engaged and then get married someday, then he is your boyfriend. That's exactly how you will be introducing him to your friends, relatives and colleagues. If you are already engaged to him, he is your fiancé.
What guys like to be called in relationships?
There is no particular term that every guy likes to be addressed with. What I mean to say here is that a particular term which one man likes to be addressed might not be music to somebody else's ears. My sister once called her then-boyfriend 'babe' and the expressions on his face reflected the repulse in his mind. The next time, shy called him 'big guy' and being a man with large muscles, he found the term to do justice to his masculine identity and liked it. So, if you want to call your man with a particular name or term, go ahead. But if you realize he doesn't like it, don't call him with that name again.
Do men like to be called 'baby'?
Some do, some don't. Many girlfriends call their boyfriends 'baby' in an endearing manner. Since baby refers to a very young child, it also implies the girlfriends being a protective figure to their partner. Girls are known to mature faster than boys, so this term becomes even more relevant here. While some men like the connotations attached with the nickname or term 'baby', there are some who find it too childish. Some get irritated when they are called 'baby' as they feel it doesn't befit their age.
What name can I call my boyfriend?
There are more than a hundred options when it comes to picking a name that you can call your boyfriend with. From slightly sophisticated terms like 'darling' to commonly used ones like 'baby' to cutesy terms like 'boo bear', the options are pretty much endless. You also have the option of inventing a name yourself and calling him by that name. You could also shorten his name and use it as a nickname. For example, Alexander becomes Al. If you feel necessary, you can discuss it with your boyfriend before deciding on a nickname for him.
What can I call my boyfriend to make him smile?
Call him by a name he likes or you are sure he would like. If you have been with him for a good amount of time, you would have a good idea about the kind of person he is. You would have a fair understanding of the kind of names he likes and the kind he would be averse to. If you think a particular nickname will suit him and one that he won't have a problem with, call him by that name and you will see him acknowledge with a smile.
Header photo © Josh Hild / Unsplash