Many people visualize khaki camping tents when they hear wedding tents but nothing could be further from the truth. Wedding tents are elegant, sophisticated and help to set up an appropriate atmosphere for a wedding. In this article I will share all the information I could find about renting a wedding tent.
What do I need to know about renting a tent for a wedding? There are many aspects to look at such as getting permits, finding the right tent and vendor, looking at accessories, figuring out where to put them and more.
There are many things to consider here to ensure that you make the best decision you can and so we will be diving into them, one by one so that you can have a hassle-free experience and have your wedding the way you want.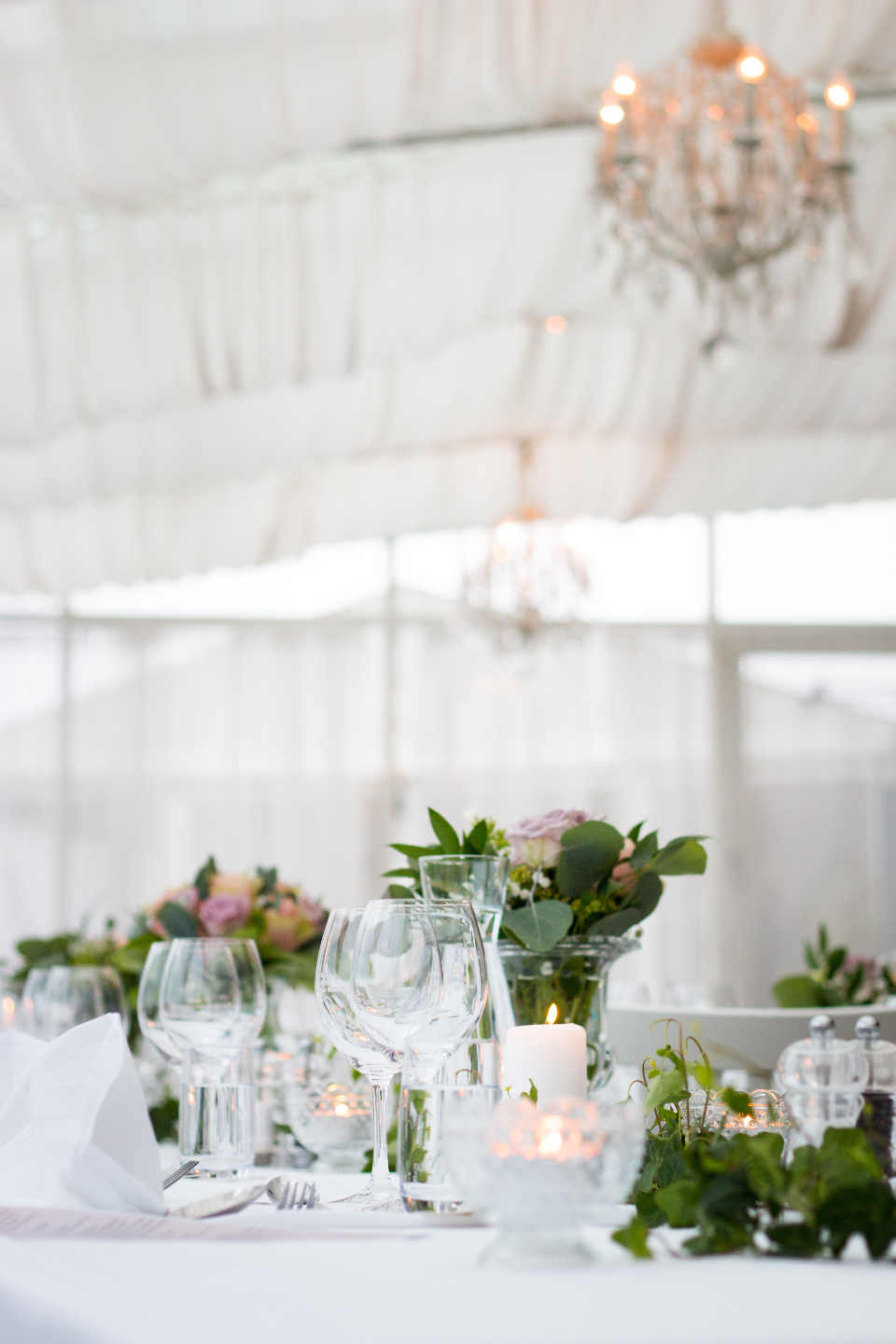 Does renting a wedding tent make sense in my case?
Here are the most important things you need to figure out to make the best decision possible.
Do you need one? – As much as you want to have tents set up for your wedding, you do need to look at your venue and see if it would be practical to do so. Not every venue is designed to accommodate tents and while you may be able to cram tents there, it might not be the best decision. You need to be a little pragmatic about this as it can either greatly enhance your wedding experience or diminish it. So if you absolutely want to have tents, then it would be wiser to choose a venue that can accommodate them.
How is the weather? – If you live in a place with unpredictable weather or if the wedding is taking place during the hot summer or wet rainy season, having tents is a great idea. You certainly don't want guests to suffer from extreme heat or rain while they are there. Even if you are not one hundred percent sure about renting tents, it's always good to have them as a backup just in case. Some vendors even offer discounts on those who rent tents as a backup and so you don't have to worry about losing a lot of money.
Getting permits – This is something a lot of people don't know much about. Not every venue will allow you to set up rental tents. So unless you are dead sure you don't want to have tents at your wedding, you need to ask them about their policy regarding wedding tents. Some venues may also have sprinkler systems or water systems for irrigation on their lawns. So you need to know well beforehand if and where you need to set up the tents.
Choosing the right tent – Tents come in many different types such as the pole, tension and frame ones. Each type of tent is designed differently and offers varying amounts of space inside. Some tents can only be installed on lawns whereas others can be set up on concrete as well. If you choose the wrong tent, you might end up with less space or more space than required. For instance, if you choose tension tents, you will have more space inside and so you won't need to get as many tents as you would need if you go for pole tents. The type of tent plays a very important role and must be chosen based on the venue you have the number of people you wish to accommodate.
Choosing the right vendor – Choosing a tent vendor is something you need to do quite early. While you do have to choose the right venue first, as soon as you confirm it, you need to look for the right vendor. A lot of people may be looking to rent them and so the closer you get to your wedding date, the more chance there is of rental tents being not available. While talking to vendors, always ask them if they offer liability insurance or have a cancellation policy. The vendor will also have to take a look at the venue early on to decide and recommend the best tents they can offer for your venue.
Selecting accessories – Having a wedding tent protects your guests from the weather but in most cases, it won't be enough to create a memorable experience for them. Here is where accessories come in. From lighting fixtures, generators, heaters to temporary floors and more. Temporary floors especially help a lot when your tent is set up over a lawn as it prevents female guests who are wearing heels to step on a flat and even surface. You can also have white liners attached to the ceiling to create a visually appealing atmosphere. So do remember to talk to your vendor about the different accessories they can provide and how much they will cost. Some will offer packaged deals whereas others will charge you per accessory.
Another very important thing to consider is the time it takes to install the tent and how soon should you plan for it. Depending on the type of tent and the accessories you are renting, the installation time can take anywhere between a few hours to several days. So you must discuss the installation time with the vendor so that there won't be any unnecessary hassles on your wedding day.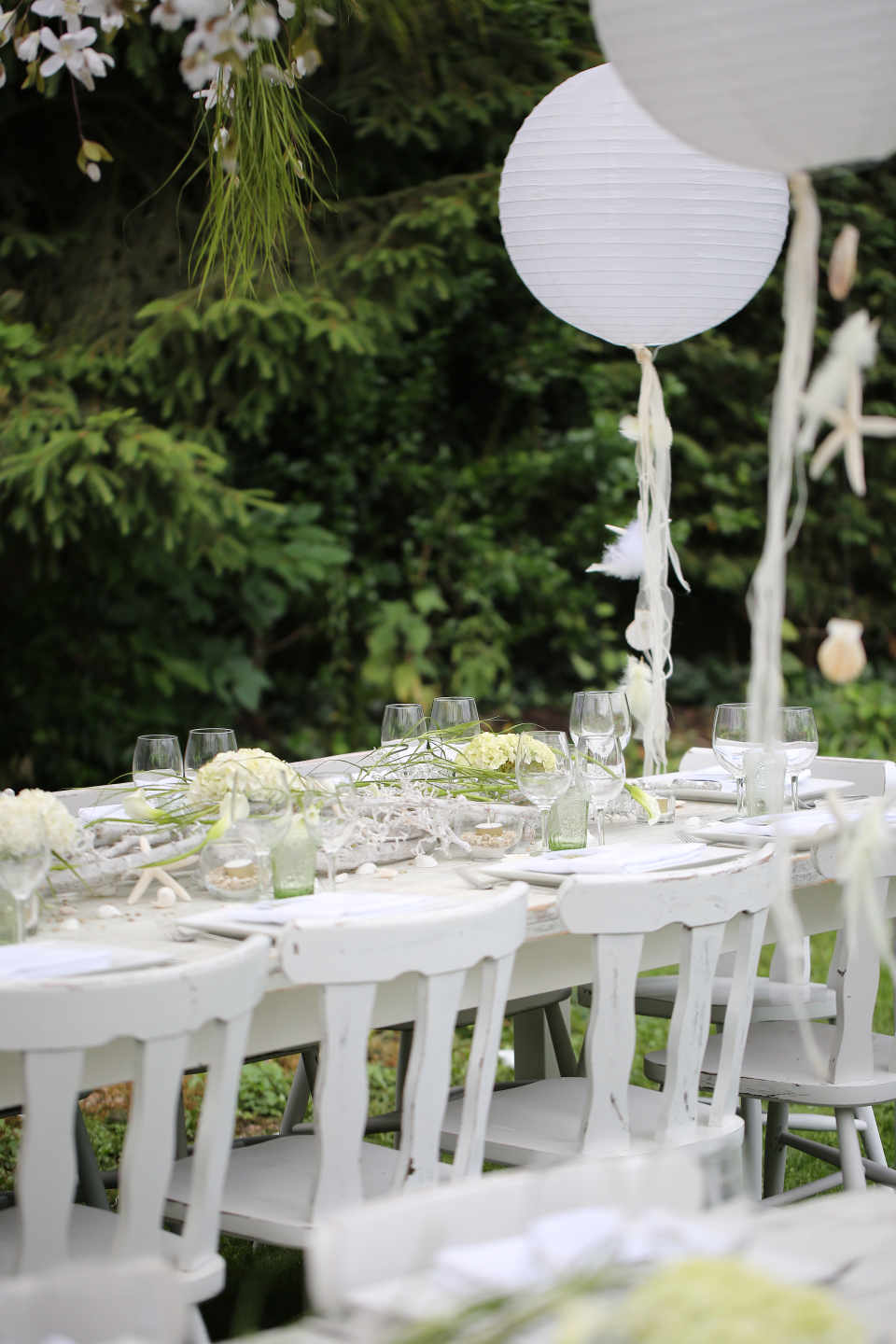 What do you need to keep in mind after deciding to rent a wedding tent?
If you have decided to go with wedding tents for your wedding, there are a few things you need to keep in mind so that you can plan accordingly.
Tents do cost a significant amount of money because apart from the basic rental cost of the tent, you also will need to pay for any décor or equipment that needs to be there with the tent.
Make sure you understand all the rules of your venue before installing tents. Some places will allow you to install them only in specific places or have a limit on the number of tents you can set up.
Weather can be unpredictable especially if it's the rainy season or winter. If that is the case, always keep wall paneling as a backup plan. If it starts to rain or snow, you can set them up and protect your guests from rain or snow hitting them from the sides.
Once the festivities kick in and people are dancing and having fun, make sure that the guests in the tent can also hear the music properly. To do this, it would be a good idea to do a sound test while installing the tent.
Keep temporary flooring as a backup if you have set up the tent on a lawn especially if it's rainy season. You don't want your guests to step on puddles and ruin their footwear while being inside the tent.
What are the different types of wedding tents?
There are three main types of wedding tents and they are:
Pole tents – These are the most commonly used ones and also the most affordable ones. They have a small peak at the center and a traditional sloping appearance. The poles at the center are the highest whereas the ones on the perimeter are short. They are also the most aesthetically pleasing ones due to their swooping roofs and don't need any liner. These tents are also designed to be installed on the ground. So if your venue has concrete or gravel floor outside, you won't be able to set them up properly.
Tension tents – They have large poles at the center and are named appropriately as their overall shape is formed due to the tension placed on the fabric. They have very high ceilings and feel far more spacious than pole tents and so can accommodate more people or at least give them the impression that it is larger. They are also strong and can hold up against dicey weather and strong winds (to a degree).
Frame tents – In place of poles, these tents use a metal frame to support the fabric and are best suited for small venues. They can also be set up on most surfaces and saves a lot of space since they don't need ropes and stakes. So whether it is asphalt, gravel, or a grass lawn, you can set them up without losing out on structural integrity. You can also customize their shapes by building the metal frame to your liking and add walkways that lead into the tent. However, they take longer to set up, are heavier and more expensive.
What size tent do you need for a wedding?
The first question you need to ask yourself is what exactly this tent will be used for during the wedding. There is an easy way to get an approximate size for the tent based on the number of guests you plan to seat in the tent.
For 200 guests, you will need about 2000 square footage in total, which is pretty big. Depending on the type of accessories you plan to use, the tent might need to be a little bigger also. So in such cases, it would be wiser to go for a frame tent so that you can customize the space as per your needs. Also, make sure that the vendor sees the venue before choosing a tent so that you can get their recommendation.
| | |
| --- | --- |
| Standing | 5-6sf per person |
| Cathedral Seating | 5-6sf per person |
| Coctail Party / Stand Up | 6-7sf per person |
| Buffet Dinner | 7-8sf per person |
| Dinner / Banguet Tables | 8sf per person |
| Dinner / Round Tables | 8-10sf per person |
| Dance Floor | 3×3 section per 4 people |
| Speakers Platform | 10sf |
| Bandstand | 20-30sf |
| Bar | 30sf |
Recommended Guidelines for Tent Size – Overall
Tent Size
Total sq. ft.
Coctail Party
Dinner
Sit Down
Dinner
Cathedral
Seating
20×20
400
67
50
40
67
20×30
600
100
75
60
100
20×40
800
133
100
80
133
20×50
1000
167
125
100
167
20×60
1200
200
150
120
200
30×30
900
150
113
90
150
30×40
1200
200
150
120
200
30×50
1500
250
188
150
250
30×60
1800
300
225
180
300
30×90
2700
450
338
270
450
30×120
3600
600
450
306
600
40×40
1600
267
200
160
267
40×60
2400
400
300
240
400
40×80
3200
533
400
320
533
40×100
4000
667
500
400
667
40×120
4800
800
600
480
800
40×140
5600
933
700
560
933
40×160
5400
1067
800
640
1067
40×180
7200
1200
900
720
1200
40×200
8000
1333
1000
800
1333
Tent Size
Total sq. ft.
Coctail Party
Dinner
Sit Down
Dinner
Cathedral
Seating
Recommended Guidelines for Tent Size
How much does it cost to rent a tent for a wedding?
The cost of a wedding tent varies a lot based on the type of tent you choose, additional accessories you opt for and the vendor. On average, however, the cost of a wedding tent comes down to around $300. With a large tent with additional accessories such as AC units, it can cost between $800 to $1000 per day and $400 to $1000 for setting up everything. So before you finalize on having tents for your wedding, it's very important to ask the vendor to visit your venue and see how much the overall cost will be.
It is important to note that the cost of most rental tents will also include tables (minimum of 2 tables). The type of table may vary though and so you need to inquire about it beforehand. After all, a rectangular table can't seat as many people as a round one. If you want to also have a disco ball in the tent, then it might cost you between $50 and $100 while chandeliers will be around $50 to $500. When it comes to materials and accessories that complement a wedding tent, the cost will vary too. Let's break it down into simpler terms.
Basic rental tents (small) – Will cost you $140 to $165 for a small tent of 15 x 15 square feet.
Generator costs – This can vary a lot but usually will come between $500 to $1200 and more based on your electricity needs.
Flooring costs – It will cost you around $1 to $3.50 per square foot. It can go up too based on whether you go for plastic or wooden flooring.
Heater costs – This will cost you around $125 per heater. If you choose a large tent, then you will need to get multiple heaters set up so that the heat can evenly spread inside.
Do I have to have a dance floor at my wedding?
No, but it sure will give you or at least your guests the opportunity to have a great time and a memorable experience to boot. Having a dance floor means that you will also need to set up a sound system, a DJ and lights to enhance the mood but today most weddings anyway have a sound system set up even if there isn't a dance floor. So it's not like you will be paying a lot more money for it. Ultimately the choice is up to you and the type of wedding you want to have. If dancing is not something you like, you can instead set up something else to entertain your guests.
What is the best flooring for a dance floor?
Dance floors with soft vinyl flooring are probably one of the best options for dancing but it won't be suitable for any kind of percussive dance forms such as tap dancing or ballroom dancing. For that, you will need to go for dense vinyl flooring as it will be more durable. You also have the option of going for vinyl flooring with cushion backing in case you don't want a lot of sounds when people are dancing.
How much does it cost to rent a dance floor for a wedding?
As there can't be a single quote for all dance floors, you should expect the cost to be between $200 and $1000 plus per hour in most cases. This might feel like a very high number but it does include the cost of installation as well. The cost can go up or down based on the size, finish and the time for which you want to rent it out.
How much does it cost to rent dinnerware for a wedding?
Here is a small breakdown of the cost of renting dinnerware for your wedding:
Dishware – Usually costs between 40 and 85 cents per plate.
Glassware – The cost is somewhere between 40 cents and $1.85 per piece.
Flatware – Will cost you 35 cents to $1.10 per piece.
In each of the above options, the higher end of the cost will cover more premium items such as gold-brushed utensils, vintage glass goblets and so on. The lower end of the range will cover only standard dinnerware such as stainless steel knives, spoons and so forth.
The best places to rent tents in New York, New Jersey, Pennsylvania and Philadelphia
Here are some of the best places to rent tents in
New York – "All Borough Rentals" is a popular place for renting wedding tents in New York. They offer a range of different sizes and tents such as canopy tents and frame tents as well various accessories such as generators, string lights and more. They also provide rentals for dinnerware, seating and even buffet/serving pieces.
Other places:
New Jersey – "A1 Tents and Party Rentals" is a great place to rent tents in New Jersey. They offer tents in a wide variety of sizes, tent accessories, tables, dance floors and many different services as well. A great one-stop-shop for all your wedding tent requirements.Other places:
Other places:
Pennsylvania – Looking for a great tent rental place in Pennsylvania? "Tents for Rent LLC" is one of the most popular tent rental places and offers a wide variety of tents ranging from wedding tents, walled tents, pole tents, frame tents and more. They also offer a lot of related services as well such as flooring, electrical and sound systems, staging and so on.
Other places:
Philadelphia – "Liberty Event Rentals" can offer you great wedding tents in Philadelphia. From standing tents to cathedral seating ones and also from small to very large tents, you can get them all here. The biggest tent they offer is a 40 x 200 one which covers a whopping 8000 square feet. They also provide a reference list you can use to determine the size and type of tent you might require.
Other places:
Related Questions
Should I rent a tent for my wedding?
Yes, you should, unless you are sure that you will need it multiple times in the future. You need to think about how you can get the full value for your money if you choose to buy a tent and not rent it.
In most cases, it won't be worth the full price you pay for it and you certainly won't get much while reselling it. When you do rent it though, there are certain policies set in place such as liability insurance, discounts, packaged deals and so on that can help you get your money's worth. Some vendors will also allow you to have a tent as a backup for a minimal fee and will charge you the full fee only if you use it.
How much does a backyard wedding cost?
There is no fixed number that one can give when it comes to figuring out the costs of a backyard wedding. It certainly is a lot cheaper than a traditional one but at the same time might be more than you think. A better way of figuring out the cost would be to determine a budget first and then plan the wedding to fit that budget.
For $10,000, you can have a buffet, traditional seating with china and tablecloths and even an open bar and a DJ. So you can pretty much get almost everything a traditional wedding can offer for $10,000. You can also have a great wedding for $7000 by hosting a Sunday brunch and save a lot of money on food and drinks. For a barebones wedding, it will only cost you around $2000. In this budget, the major difference is that you won't be able to have a sit-down meal.
How big is a 12×12 dance floor?
A 12×12 dance floor will be enough for a wedding that has up to 100 guests. Of course, only 30 to 40 guests will be able to dance at the same time. If you want more than 50 guests to be able to enter the dance floor together, you will need a 15×15 dance floor.
What size tent do I need for 30 guests?
Based on the number of features you want to add like an AC unit, heaters and so on, you will need anywhere between 400 square feet to 500 square feet and more. However, you also have to add in the space required for additional items such as a buffet table or AC units and so on. Getting the right size is only possible if you go to the venue with your vendor and communicate your needs to them.
What size tent do you need for 100 guests?
One way to figure out the size of the tent you need for 100 guests is by doing some basic math. If you plan to have everybody seated at round tables (60 inches or 5 feet) during the wedding, then you will need approximately 10 x 10 feet area (100 square feet) for around 8 people. So for 100 guests, the total square footage will be 100/8 to get the number of round tables required which is 12.5 (round it to 13). Then multiply 13 with 100 to get 1300 square feet. Also, make sure you add the size of the buffet table and any other feature you want to add.
What size dance floor do I need for 100 guests?
For a total of 100 guests where 30 to 40 people will be dancing at a single time, the total size of the dance floor should be somewhere around 144 square feet minimum. Keep in mind that this is only if 30 or a maximum of 40 people are allowed to dance at the same time. If you want all 100 guests to be able to dance at the same time, you will need about 440 square feet in total.
What size dance floor do I need for 200 guests?
If you plan to have 200 guests in total but only 70 to 80 of them dancing at the same time, then you will need approximately 325 square feet for the dance floor. If you want all of them to dance together, then you will be looking at 730 to 750 square footage.
How much space do you need for a 200 guests wedding?
Calculating the total amount of space based on the number of guests can get a bit tricky. For most people, a space of 6 to 10 feet person is more than enough to make them feel comfortable. However, if we just take this number and multiply it by the number of guests (200), we will get a total of 1200 square feet. But a wedding is an event where people move around, dance and interact with one another. So you should always add a little extra space to ensure that your guests won't feel like the venue is too crowded.
Header Photo © Filipp Romanovski / Unsplash